Patient Photographic Skin Monitoring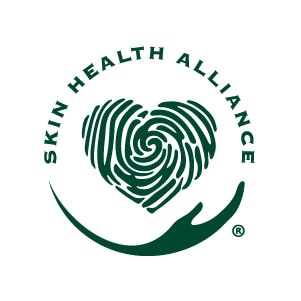 Dermatologically endorsed app for skin self-monitoring and digital dermatology
In the NHS App Library
Miiskin is the first app of its kind to be approved on the NHS App Library (UK) and recommended by GP's in the UK on the EMIS App Library.
Miiskin is listed on the NHS App Library here
---
---
Miiskin is recommended to patients by physicians and nurses in over 160 clinics & hospitals worldwide
---
Provide your patients free access to Miiskin Premium
For an affordable monthly providers fee you can offer free access to Miiskin Premium for all your patients.
Email us at [email protected] and let us know how many patients you expect to provide Miiskin to each month and we will contact you with our price.
---
Free Patient Leaflets
The signs to look for in moles including visuals.
Four tips to protecting the skin in the sun
Info on keeping track of skin changes with the Miiskin App
Request leaflets for patients
Miiskin PRO
Improve your Medical Decision Making with access to longitudinal images documenting the appearance of your patients' moles and skin conditions.
Upgrade your clinic with Miiskin PRO:
Give free access to Miiskin for all your patients to document their skin
Use patient's images taken over time in your Medical Decision Making
Images can be accessed from your EHR system
Offer something extra for your patients to increase loyalty and satisfaction
Read more about Miiskin PRO and book a demo via the button below.
Opinions
It's important to stay vigilant to changes in skin lesions. People should regularly examine their skin to become familiar with their usual moles, freckles, and other spots. It's very useful to use photographs to keep a record of the skin's appearance and this is facilitated by mobile apps. Changes to moles, such as changing shape or colour, growing in size, crusting, itching, bleeding, or the appearance of new moles or scaly spots, could be a warning sign of skin cancer. If in doubt, see your doctor.
Personal vigilance is important in monitoring the skin for new and changing moles. Many Dermatologists including myself have long advocated the use of photographic records for ongoing monitoring. This has become easier and cheaper with the widespread use of cameras and Apps (such as Miiskin) on personal phones, tablets and computers. New and changing moles, such as changing shape, size and colour and any crusting, itching or bleeding, are what to watch out for and report to your doctor.
The Miiskin app is a great way to encourage people to monitor their own skin regularly, to help track any changes which could be worrying. If any changes are noticed, the user can then visit their dermatologist for a medical assessment.
Malignant Melanoma cases are still on the rise. Most often, the best person to notice any changes in your skin is you. Everything that can help make people attentive to new moles and changes in old moles is therefore welcome. Miiskin's apps are a help in monitoring moles and seem to be both useful and sensible. The apps allow the user to systematically follow any brown spot in a simple and straightforward manner. The next logical step would be to give physicians access to the images to provide the important new dimension of "evolution over time" to the medical decision. It is very positive and inspires confidence that Miiskin's apps do not try to assess whether any given spot could be malignant or not – but leave physicians to do the assessments based on a complete assessment of the spot as well as the patient.
As a family doctor, I joined this project in passion, since I have been lacking a tool like this for years. In my practice, I see many people with skin concerns, people with a high risk of developing melanoma (like white males age 50+) or people that have been through a melanoma treatment. They have often been told to keep an eye on their moles without getting further instructions on how. Miiskin is a perfect tool to keep an eye on your irregular moles or moles that you have been told to watch. It is now also officially recommended to use photos to monitor concerning moles by UpToDate.com – One of the largest evidence-based, physician-authored clinical decision support resources in the world.
10

of

10

based on

5
Questions or Feedback?
If you have any question or feedback, please don't hesitate to contact us on [email protected]
You can also check out our Q&A section for healthcare professionals below.
Q&A for Health Professionals
Miiskin is designed for patients who need to keep a closer eye on their moles and any new lesions developing on their skin as well as any other photographic monitoring of the skin that might be needed. It's a helping hand for the patient's at home skin self-exams and documentation.
The app does not replace a visit to the doctor, but can be used in a typical follow-up scenario or in telehealth consultations in locations such as the US, where Miiskin is HIPAA compliant.
The app allows the patient to take close-up photographs of local areas such as individual lesions and wide area photos of their skin, for example of their back. The app then later prompts the patient to take follow-up photographs for the patient to compare the new photos to the baseline photographs to see if there have been any changes.
The patient can select whether to take photos monthly, every second month, every third month or every sixth month. The app will send the patient a push notification on their phone when it's time for the next skin self-exam.
You can view screenshots of the app here or read a longer guide here.
Miiskin is HIPAA compliant, so healthcare providers in the United States can get access to their patients photographs. This could facilitate remote telehealth consultations and healthcare providers may also consider using photo documentation as part of their consultations. If you wish to hear more about Miiskin's telehealth solution, please contact us on [email protected].
Miiskin is HIPAA compliant. If you and your patient are based in the United States it is possible to get access to your patients' photos e.g. for telehealth consultations and/or medical decision making in in-person consultations.
Please write to [email protected] for pricing and how to get started.
Miiskin is compliant with the European General Data Protection Regulation (GDPR) for handling personal data and the United States' Health Insurance Portability and Accountability Act (HIPAA) for handling personally identifiable health information.
Besides the video guide on how to do a full-body skin self-exam in at home, there are educational articles on skin cancer and checking your skin within the app.
The Miiskin Website (miiskin.com) contains longer educational articles for general education and awareness.
Here, you can view the skin cancer, melanoma and dermatology articles.
You can request free leaflets to hand out to your patients. Simply email a delivery address to [email protected] or fill out the leaflet request form further up on this page.
There is both a free version and a premium version of the app. You can read more about the pricing here.
Would it be helpful to get a discounted price on Premium for your patients?
Send an email to [email protected] to get a clinic discount code to hand out to your patients together with the leaflet.
If you wish to encourage skin self-monitoring, you can now offer your patients free access to Miiskin Premium. You simply pay an affordable monthly providers fee.
To get started send an email to [email protected] Please let us know the expected number of patients you plan to recommend using Miiskin each month and we will get back to you with pricing.
Patients receive extra material, and if needed help from Miiskin Support, to ensure they successfully get started using the app.
The Miiskin app is available for iPhone and Android. The patient should simply download the app to their phone in Google Play (Android) or the App Store (iPhone). The app will guide the patient through the process.
To find the app simply advise them to visit miiskin.com or search in the App Store or Google Play for "miiskin".