Patient Photographic Skin Monitoring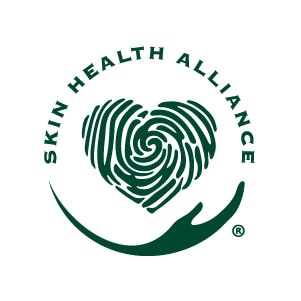 Dermatologically endorsed app for skin self-monitoring and digital dermatology
In the NHS App Library
Miiskin is the first app of its kind to be approved on the NHS App Library (UK) and recommended by GP's in the UK on the EMIS App Library.
Miiskin is listed on the NHS App Library here
---
---
Miiskin is recommended to patients by physicians and nurses in over 160 clinics & hospitals worldwide
---
Provide your patients free access to Miiskin Premium
For an affordable monthly providers fee you can offer free access to Miiskin Premium for all your patients.
Email us at contact@miiskin.com and let us know how many patients you expect to provide Miiskin to each month, and we will contact you with our price.
---
Free Patient Leaflets
The signs to look for in moles including visuals.
Four tips to protecting the skin in the sun
Info on keeping track of skin changes with the Miiskin App
Request leaflets for patients
Miiskin PRO
Miiskin is currently rolling out it's Triage platform to reduce patient waiting lists, improve access to care, while dermatology practice owners and hospitals benefit from the efficiency gains.
Included in the Miiskin PRO Triage platform:
Free access to the Miiskin app for patients to document their skin
Use patient's longitudinal images in your Medical Decision Making
Offer the best app and dermatology triage solution to your patients
Read more about Miiskin PRO and book a demo via the button below.
Opinions
It's important to stay vigilant to changes in skin lesions. People should regularly examine their skin to become familiar with their usual moles, freckles, and other spots. It's very useful to use photographs to keep a record of the skin's appearance and this is facilitated by mobile apps. Changes to moles, such as changing shape or colour, growing in size, crusting, itching, bleeding, or the appearance of new moles or scaly spots, could be a warning sign of skin cancer. If in doubt, see your doctor.
Personal vigilance is important in monitoring the skin for new and changing moles. Many Dermatologists including myself have long advocated the use of photographic records for ongoing monitoring. This has become easier and cheaper with the widespread use of cameras and Apps (such as Miiskin) on personal phones, tablets and computers. New and changing moles, such as changing shape, size and colour and any crusting, itching or bleeding, are what to watch out for and report to your doctor.
The Miiskin app is a great way to encourage people to monitor their own skin regularly, to help track any changes which could be worrying. If any changes are noticed, the user can then visit their dermatologist for a medical assessment.
Malignant Melanoma cases are still on the rise. Most often, the best person to notice any changes in your skin is you. Everything that can help make people attentive to new moles and changes in old moles is therefore welcome. Miiskin's apps are a help in monitoring moles and seem to be both useful and sensible. The apps allow the user to systematically follow any brown spot in a simple and straightforward manner. The next logical step would be to give physicians access to the images to provide the important new dimension of "evolution over time" to the medical decision. It is very positive and inspires confidence that Miiskin's apps do not try to assess whether any given spot could be malignant or not – but leave physicians to do the assessments based on a complete assessment of the spot as well as the patient.
As a family doctor, I joined this project in passion, since I have been lacking a tool like this for years. In my practice, I see many people with skin concerns, people with a high risk of developing melanoma (like white males age 50+) or people that have been through a melanoma treatment. They have often been told to keep an eye on their moles without getting further instructions on how. Miiskin is a perfect tool to keep an eye on your irregular moles or moles that you have been told to watch. It is now also officially recommended to use photos to monitor concerning moles by UpToDate.com – One of the largest evidence-based, physician-authored clinical decision support resources in the world.