Epiduo® vs Epiduo Forte® Gels: Benefits, similarities and differences
Discover the differences between Epiduo and Epiduo Forte gels, two popular acne treatments. Find out which one is right for you, when to use it and how to get a prescription.
Table of Content:
Similarities | Differences | Ingredients | Benefits | Side-effects | Precautions | How to use it? | FAQ
---
Our commitment to producing high-quality content:
The information presented in this article is based on scientific research and the professional advice of our Content Medical Reviewers, who are experts in the field of Dermatology. How we write our content →
---
When it comes to treating acne, finding the right medication for each patient's needs is essential. Epiduo® is a popular option, since it is very effective in combating acne. However, you may also have come across Epiduo Forte® and wondered how is it different from the original Epiduo formulation?
By getting a clear understanding of these few, yet significant differences, you and your online dermatologist can make an informed decision regarding which product aligns best with your specific needs and budget.
So, let's explore the differences and similarities between Epiduo and Epiduo Forte to help you and your dermatologist find the right acne treatment option for you.
Similarities between Epiduo and Epiduo Forte
Epiduo and Epiduo Forte are both topical prescription medications used for the treatment of acne. Both product versions contain the same active ingredients adapalene and benzoyl peroxide but with a different strength.
Because these medications are so similar, they also share the same side effects, warnings and precautions when using them. Furthermore, both products are available with the same formulation (gel) and are sold in tubes with 45 g per unit. 
Subscribe to newsletter!
Unlock the secrets to a flawless complexion with our exclusive newsletter. Discover effective acne and anti-aging treatments, expert advice, and skincare tips. Subscribe now for a radiant future!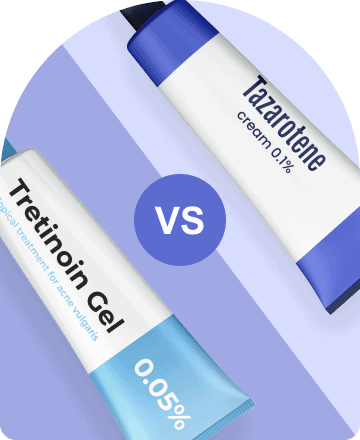 Differences between Epiduo and Epiduo Forte
The main difference between these two medications is the product's strength; Epiduo Forte is slightly stronger than the original formulation.
Due to the variation in the product's strength, Epiduo can be used on children as young as 9 years old, while Epiduo Forte can only be used on children older than 12 years of age.
The third difference is the price. If an individual wants to purchase both branded products, Epiduo Forte is almost $200 more expensive for the same amount of product; however, if you have health insurance that covers the medications, this will not be an issue. Alternatively, you can also look for patient savings cards or coupons.
The last but more important difference is that there are several generic versions of Epiduo available in the market, which makes it significantly cheaper than Epiduo Forte which does not have a generic version widely available. The price range for a generic version of Epiduo is $35 to $90.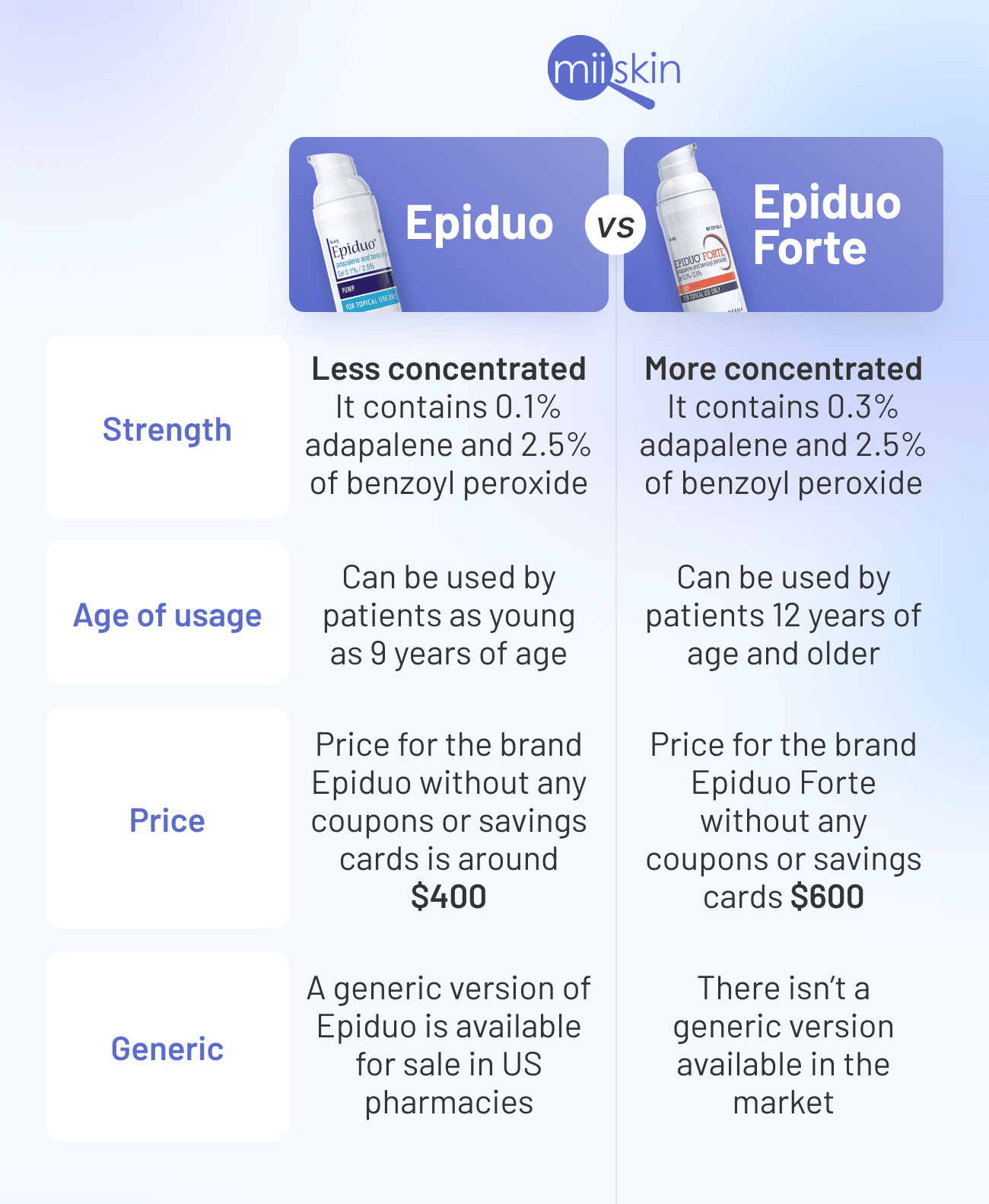 Why are Epiduo and Epiduo Forte such an efficient combination for acne?
Causes of acne
Acne is primarily caused by an excess production of sebum (oil) that leads to clogged pores and the presence of acne-causing bacteria1. There are also hormonal and genetic factors that can predispose to acne2.
Excess oil production contributes to the development of acne by creating a blockage in the pores. An excess of oil combined with the shedding of dead skin cells blocks pores and leads to the formation of acne breakouts which can manifest as whiteheads, blackheads, papules, pustules, nodules, or cysts3.
Additionally, acne-causing bacteria tends to grow where there are obstructed pores, worsening the condition. All these elements together cause an inflammatory response, including redness, swelling, and discomfort associated with acne4.
Epiduo and Epiduo Forte ingredients
Epiduo and Epiduo Forte contain a combination of two active ingredients: adapalene and benzoyl peroxide that are successfully used independently to treat acne.
Adapalene
Adapalene is a retinoid that works by normalizing the skin cell turnover and reducing inflammation. It helps to prevent the formation of new acne lesions, unclogs pores, and promotes the healing of existing acne. Adapalene is efficient in the treatment of inflammatory and non-inflammatory (such as blackheads and whiteheads)5.
Low concentrations of adapalene can be purchased over the counter (OTC), while stronger formulations require a prescription.
Benzoyl peroxide
Benzoyl peroxide, on the other hand, is a bactericidal agent that kills the acne-causing bacteria. It also helps to reduce excess oil production, unclog pores, and remove dead skin cells6.
Benzoyl peroxide is available over the counter (OTC) and with a prescription depending on its concentration which ranges from 2.5% to up 10%. Benzoyl peroxide is available in a range of preparations such as lotions, creams, gels, foams, solutions, face wash, pads, masks, and shaving creams. Each product comes with its own set of instructions on how often they should be used7.
The combination of adapalene and benzoyl peroxide
The combination of the two active ingredients in Epiduo and Epiduo Forte offers a comprehensive approach to acne treatment, making it an efficient choice for many individuals with acne-prone skin.
Adapalene and benzoyl peroxide together complement each other's actions. On one hand, adapalene promotes skin cell turnover and reduces inflammation8, on the other, benzoyl peroxide fights acne causing bacteria and mitigates excess sebum production9.
Studies have shown that more than 70% of patients observed a huge reduction of inflammatory and non-inflammatory acne breakouts over a 12-week period by applying it once at night10.
Benefits of Epiduo and Epiduo Forte
Dual action kills bacteria and promotes healthy skin cell turnover
Reduces severity of acne
May prevent future breakouts
Improves skin texture
It can be used long term
Side effects of Epiduo and Epiduo Forte
Skin redness
Dryness
Peeling
Mild burning
Swelling
Worsening of acne11 (also known as skin purging)
Warning and precautions when using Epiduo and Epiduo Forte
You should not use Epiduo and Epiduo Forte if you are pregnant. Discontinue use immediately if you become pregnant and talk to your doctor. Do not apply Epiduo to your chest if you are breastfeeding12.
You should not use this medication if you are (allergic) to benzoyl peroxide or adapalene and you shouldn't apply it on areas where you are sunburned, have cuts, scrapes or eczema13.
Epiduo gel can be used by children as young as 9, while Epiduo Forte gel can only be used by people 12 years of age and older.
How to use Epiduo and Epiduo Forte
You should always follow the directions given by your dermatologists. As a general rule Epiduo gels should be applied every night after washing your face with a mild cleanser and letting it dry for 30 minutes or so to avoid irritation.
Since retinoids cause sensitivity to sunlight, you should apply sunscreen with a high SPF factor every morning.
You can also apply a non-greasy moisturizer before Epiduo to minimize skin irritation.
Got any more questions about Epiduo or Epiduo Forte?
Who can use Epiduo?
Men, women who are not pregnant, and children over 9 years of age with acne who are not allergic to the ingredients can use Epiduo.
Who can use Epiduo Forte?
Children over 12 years of age, men and women who are not pregnant or allergic to the ingredients can use Epiduo forte.
Who cannot use Epiduo or Epiduo Forte?
Young children, pregnant women or individuals allergic to adapalene or benzoyl peroxide are not advised to use Epiduo or Epiduo Forte
Can you buy Epiduo or Epiduo Forte over the counter (OTC)?
No, Epiduo and Epiduo forte are not available over the counter (OTC). You need a doctor's prescription to purchase these two medicines or the generic formulation.
How can you get a prescription for Epiduo or Epiduo Forte?
You can contact get a virtual photo-based consultation to request a prescription for Epiduo or Epiduo Forte. This only costs $59 . Within 1-2 working days, the dermatologist will evaluate your skin condition and determine if Epiduo or Epiduo Forte is suitable for you. If the dermatologist deems the medication is appropriate for your acne treatment, they will provide a prescription. 
Request a prescription for Epiduo or Epiduo Forte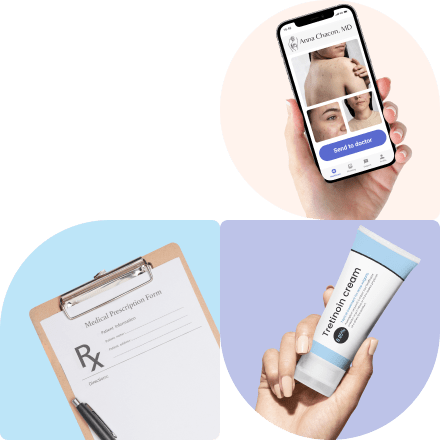 What is the price for Epiduo and Epiduo Forte?
The branded version of Epiduo is between $400 to $500 but the generic version of Epiduo costs between $35 to $100. Epiduo Forte does not have a generic available in the market, therefore its price is around $500 to $600*.
*The price range listed here is just an estimation. Medication prices may vary depending on the state and the pharmacy selected. Miiskin is not responsible and cannot influence the price of the medication as it is independent from these entities.
Article References:
https://scholarsjournal.net/index.php/ijier/article/view/2659
https://pubmed.ncbi.nlm.nih.gov/15556729/
https://www.ncbi.nlm.nih.gov/pmc/articles/PMC2585707/
https://www.ncbi.nlm.nih.gov/books/NBK482509/
https://www.ncbi.nlm.nih.gov/books/NBK537220/
https://www.ncbi.nlm.nih.gov/books/NBK482509/
https://www.ncbi.nlm.nih.gov/pmc/articles/PMC4840853/
https://www.webmd.com/drugs/2/drug-151655/epiduo-topical/details
https://www.epiduoforte.com/about-epiduo-forte
https://www.nps.org.au/assets/medicines/a6f22527-bda5-4edb-8e2f-a53300ff3e9e.pdf

---