Online acne treatment that works
Request online treatment for your acne with an independent dermatologist and get a response, and a prescription if needed, in less than 48 hours.
Online dermatologist
using Miiskin
Other online acne treatment services
You pay a one-time consultation fee and only buy medication when you need it.

You can request newest medications available in the market such as (trifarotene, winlevi, and sarecycline)

You can pick up your prescription medication at the local pharmacy the same day you get an answer from the provider.

You can get care for different skin problems other than acne.

Subscription based model (products are shipped to you every month whether you still have some or not).

You can only get access to a limited number of medications that these services offer to their patients.

You need to wait for your medication to be shipped every month whether you have run out of product or you still have a lot.

You can only get online treatment and medications for acne.
Types of acne and treatments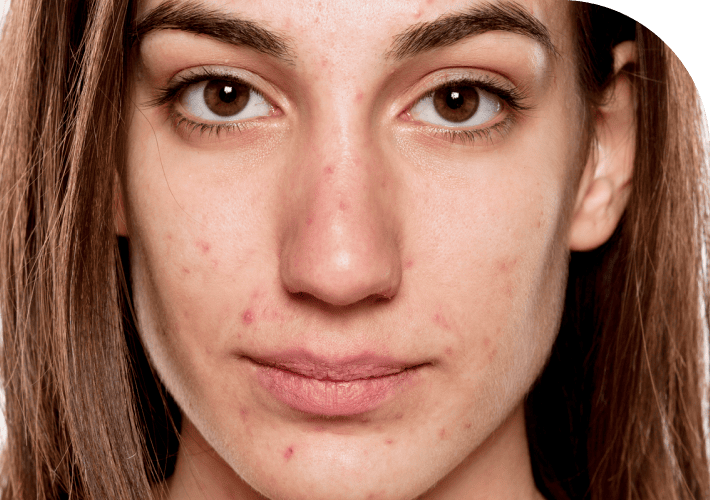 Mild acne
Mild acne is characterized by the presence of occasional blackheads or whiteheads that don't cover a large part of your face, or body. There may be less than 20 spots in total.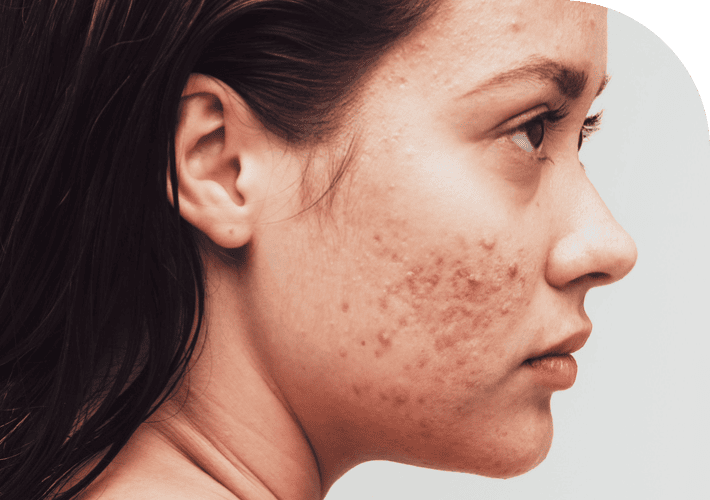 Moderate acne
Our affiliated providers will not try to sell you moisturizers, sunscreen, toners or any other add-on products, you can continue using your favorite skin care brands.
Hormonal acne
Hormonal acne are acne breakouts related to hormone fluctuations. Androgens (hormones present in the body) can cause inflammation, stimulate the production of sebum, and lead to an abnormal shedding of skin cells causing acne breakouts1.
Medications often prescribed as online acne treatment
Retinoids
Tretinoin
Adapalene
Tazarotene
Trifarotene
Topical antibiotics
Clindamycin
Erythromycin
Azithromycin
Oral antibiotics
Sarecycline
Doxycycline
Minocycline
Combination of retinoids and antibiotics
Request acne treatment today with three simple steps
Book an online dermatology visit
Get an answer and pick up your prescription
Use treatment and wait for results