Miiskin Patient App
The app that empowers patients with skin conditions to request care from your organization. Patients provide the necessary intake information for video or in-person consultations, or asynchronous consultations via the app. Advanced imaging technology within the patient app such as blurriness detection ensures the high-quality images that are essential for effective clinical review by providers.
Advanced Imaging Technology
Our cutting-edge technology enhances your patients' skin images and can help you improve clinical evaluations.
Miiskin PRO Portal for Providers
Clinicians and employees can review and manage all patient requests through the Miiskin PRO Provider Portal, provide asynchronous virtual treatment, or book video or in-person visits using the patient intake data gathered through the Miiskin PRO app.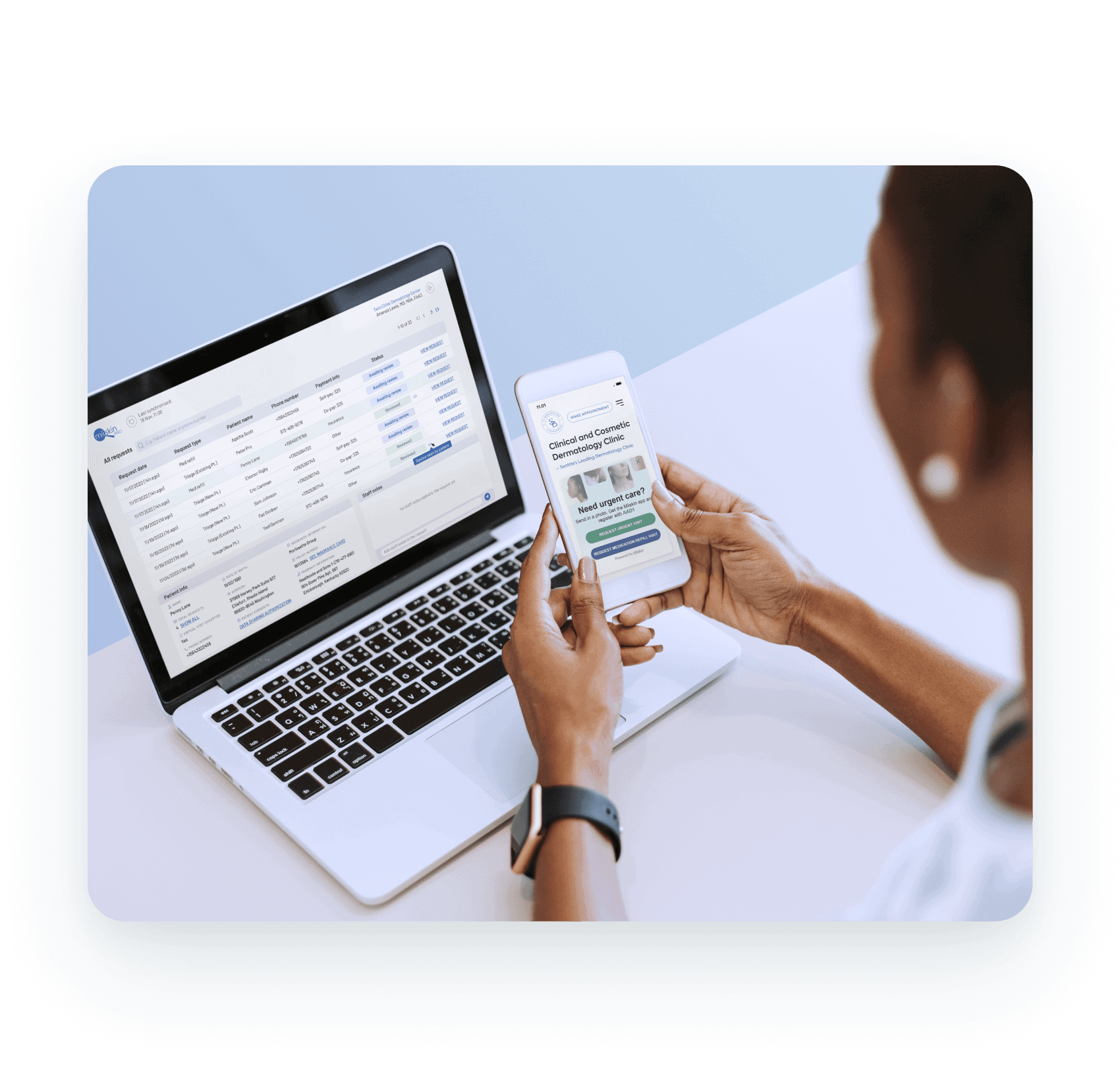 Reimbursement for Virtual Care
Virtual Care is Covered by Many Insurance Companies and Payment Parity is Required in Many States
Reimbursement coverage for virtual care is being rolled out across states and insurance companies, especially in dermatology, and Miiskin PRO can be used to facilitate self-paid and reimbursed consultations.
With Miiskin PRO, care can be delivered as end-to-end asynchronous consultations or hybrid virtual visits where the app is used for patient intake.
Questionnaire responses and high-resolution images of the patient's skin condition captured through the Miiskin app can complement fully-reimbursable video or audio consultations.