Acne & Skincare Support
Track chronic skin conditions such as acne and your skincare routine with Face Tracking *
* Currently available for iPhone – requires
Premium or Premium Light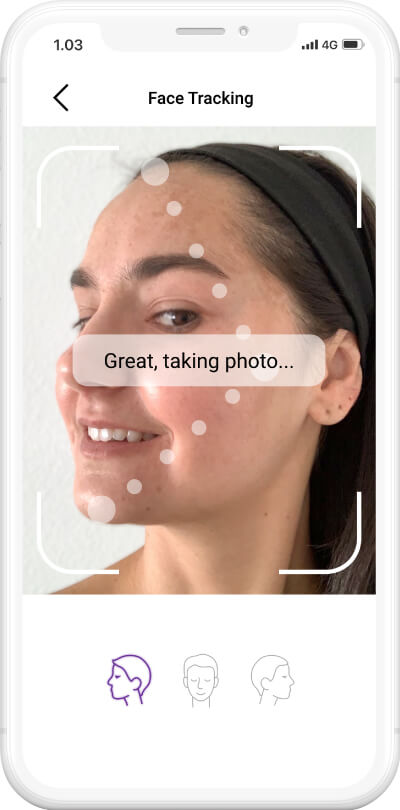 Track your Treatment progress with skincare support for Acne and other Skin conditions
Monitor and document any skin condition by taking photos.
Capture consistent selfie photos from multiple angles in seconds.
Miiskin uses sophisticated technology to detect the position and orientation of your face.
Keep an Acne Skincare Routine Diary with Notes
Log your treatment routine along with Face Tracking to see what works.
Notes can also be used to note down symptoms, triggers, questions for your doctor or anything else.
Other advantages of Face Tracking with Miiskin
Can be used to track any skin problem – not just acne.
Get push notification reminders to take follow-up photos.
Compare your progress photos side-by-side in the app.
Keep the photos separated from your normal photos gallery.
Securely encrypted and backed up with Miiskin Cloud Storage (HIPAA compliant).
Get started with Face Tracking
Available for iPhone and included in both the Premium and Premium Light plans.
Miiskin Premium Light costs 2.99 USD every 3 months.
To know more about Premium Light download the Miiskin app for iPhone.
Explore all features available with Miiskin Premium here.