Skin tracking and teledermatology platform
Skin tracking app for patients to track moles and chronic skin conditions as well as share photos and history with their dermatology provider for telehealth.
Effective Triage for Dermatology
Allow patients to send in photos of their skin problem or concern and prioritize patients in need of care through effective triage. The Miiskin PRO teledermatology triage platform decreases patients lost to scheduling delays, no-shows and increases practice revenue.
The Health Challenge
One in four Americans sees a physician for a skin condition every year (2013). But not all skin conditions are easily managed. Melanoma and other skin cancers are notoriously difficult to catch early. Skin problems such as Acne, Atopic Dermatitis and Psoriasis are challenging to control.
Patient Empowerment
Patients can now take action with their smartphone. Computer-assisted monitoring of skin and moles, managing skin conditions with digital support or virtually checking in with their doctor is possible.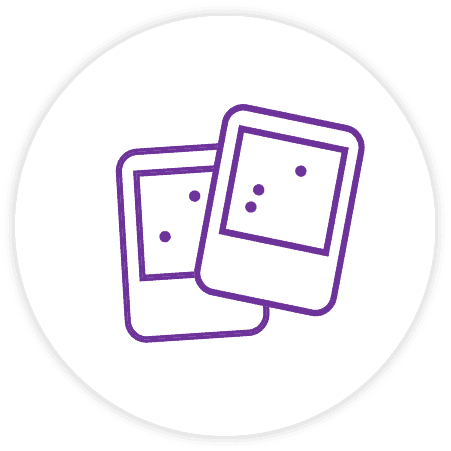 Digital Dermatology
As the creator of the widely endorsed skin and mole checking app, Miiskin has now further extended its technology across relevant dermatology conditions for the benefit of patients and providers.
Skin Tracking Technology
Mole Sizing: Measure and track the size of moles and other skin lesions
According to the AAD, skin lesions that change in size or any mole bigger than 6 mm should be checked by a dermatologist. Mole Sizing helps you measure the size of lesions and moles on your skin and track changes.
Automatic Skin Imaging and Skin Mapping
70% of melanomas start out as new marks on the skin. Automatic Skin Imaging helps you automatically capture full-body images and Skin Mapping helps you when comparing your follow-up photos for any changes.
Face Tracking:
Monitor your acne and other skin conditions' treatment progress
Acne is considered to be the most common skin condition in America*. Face Tracking helps you monitor chronic skin conditions such as acne and lets you track your treatment and skincare routine results by taking progress photos and keeping a skincare diary.
Monitor existing moles and other skin conditions
Pinpoint moles to track

Take photos with Miiskin

Measure* and compare for changes
Get reminders to follow up

* Mole Sizing is available on iPhone. Coming soon for Android!
Patient Stories
How these patients are now using Miiskin for monitoring their skin and skin conditions
How Miiskin Helps
Dermatology Professionals
Contact us:
General inquiries:
Support:
Healthcare professionals: