With photos of your skin and moles, you can more easily spot changes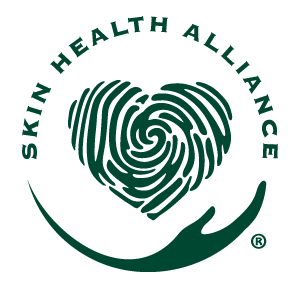 Dermatologically endorsed by the Skin Health Alliance
Dermatologically endorsed by the Skin Health Alliance
One couple's problem – Shared by many
Miiskin was founded by Jon, who needed a better way to track the moles on his partner Rikke's back. Jon was told by the doctor that current best practice was using pen and paper. He couldn't help thinking that photos of the moles could simplify and improve this process.
200,000 downloads and hundreds of positive messages from happy users show that this is a concern many are looking to solve.
Global Challenge
Worldwide 232,000 people get diagnosed with melanoma each year. Skin cancers cause 1 mio. GP visits annually in Australia alone and in the U.S. one person dies of melanoma every single hour.
Best Practice
Doctors recommend people to examine their skin and moles for changes. Chances of survival – of the otherwise deadly skin cancer Melanoma – is 98% if it is caught early.
Tracking Changes
People are generally bad at remembering changes or something new on the skin. Photos are useful to visually keep track of any changes.
Get reminders to follow up
Collaborate With Miiskin
Collaborating with Miiskin may yield new business opportunities.
Want to hear more? Reach out
Miiskin and the Cancer Association of South Africa (CANSA) are working together to create awareness in the South African population about checking you skin and moles for changes. Miiskin further supports CANSA with a portion of our premium subscriptions to help fund CANSA's fight against cancer in South Africa.
The British Skin Foundation is the UK's only charity dedicated to funding research into all skin diseases, including skin cancer. Miiskin is proud to support the work of the British Skin Foundation by fundraising for the charity and helping to raise awareness of the importance of keeping an eye on your skin to spot any changes. You can read more here
Miiskin supports the Canadian Skin Cancer Foundation to help the foundation in its work of preventing and eradicating skin cancer through education, awareness, advocacy and research. The Canadian Skin Cancer Foundation recommends self examinations at least monthly, using the ABCDEs of early detection to help determine if a doctor should be consulted.
The Skin Health Alliance awards professional dermatological accreditation to products and services around the world. This helps consumers feel confident in their choices by reassuring them that products and services have been independently verified as skin safe. Miiskin is the first app to receive a dermatological accreditation from the trusted organisation. Read the full press release here.
Hudkræft.com ( skincancer.dk ) is a non-profit skin cancer awareness website started thanks to cooperation between dermatologists and patients in Denmark. The website has been translated by dermatologists to 13 languages.
Miiskin is proud to work with the Ministry of Foreign Affairs of Denmark's Trade Councils. The Trade Councils help us connect with local partners around the world.
Phone:
+45 23 82 00 53
Email:
contact@miiskin.com
Skin cancer and prevention
Service