Request prescription-strength medications for your skin problems
Tired of your skin problem? Miiskin's affiliated dermatology providers can give you a prompt and accurate assessment and a prescription, if appropriate.
Why choose a Miiskin affiliated online dermatologist?

Transparent Pricing
Pay a one-time fee per consultation. No charge until you get your treatment plan.
Request branded medications
Select the closest pharmacy to collect your medicine right away or get it shipped.
Request personalized medications
If relevant to your skin problem, and desired, your custom treatment can be mixed in a bottle.
| Feature | Miiskin-affiliated providers | Other services |
| --- | --- | --- |
| Pay a one-time dermatoogist consultation fee, and pay only for the budget-friendly medication when you need it | | |
| Request a specific medication brand, or choose a generic in a tube or a personalized formula in a mixed bottle | | |
| Pick up any prescription medication from your local pharmacy or get it shipped | | |
| Get the medication that you need – not what an online pharmacy wants you to buy | | |
How does it work?

Sign-up
Enter your email address and confirm your age.

Start consultation
Download the free Miiskin app and follow the steps.

Get your treatment
Get a prescription for the medication you requested*
*If safe and adequate for your condition
Common medications prescribed
Have you used a medication that really worked? Or would you like to try a specific medication because you believe it's right for your condition? Our affiliated dermatology providers will work with you to offer you the best dermatology care, including giving you the medication you wish to try (as long as it is safe and adequate for you*). They will also give you the option to choose between using compounded or branded medications.
*In a few cases the medication you want may not be suitable for you due to pregnancy or other health issues.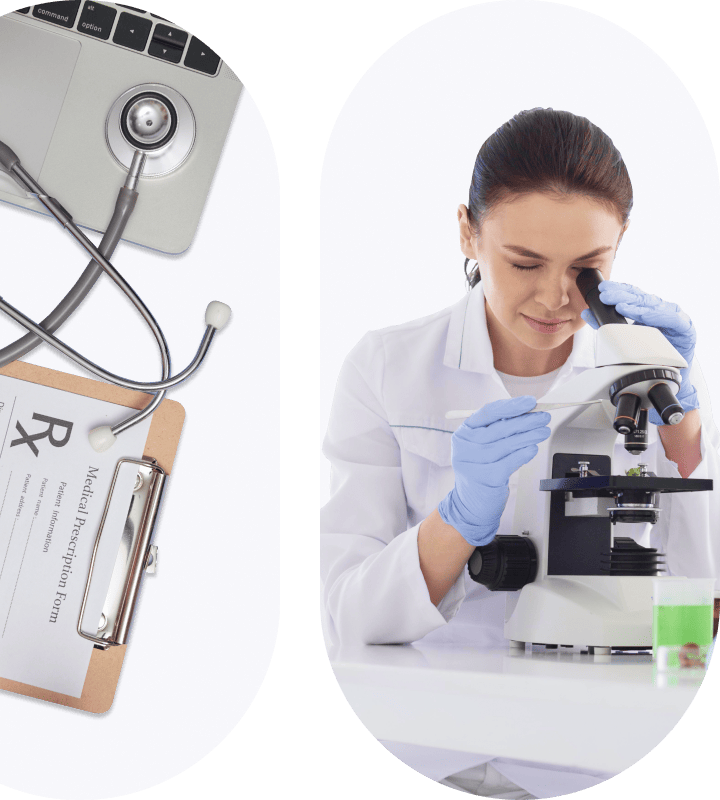 Miiskin is a skin health platform that can be used by independent clinics, health systems, pharmaceutical companies or contract research organizations