About Miiskin
The company and people behind
A simple approach to a complex problem
In the last 50 years, the use of UV-tanning beds and unhealthy tanning behaviour have caused a steep increase in skin cancer rates.
According to the latest stats an estimated 232,000 people globally get melanoma every year (GLOBOCAN, 2012 stats). Melanoma is one of the most aggressive types of skin cancer and currently 1.2 m Americans live with a melanoma diagnosis. The US accounts for about one third of global melanoma cases.
A personal history or a family history of melanoma increases the risk of getting a melanoma and so puts many more at risk. And the problem won't go away, melanoma rates still continue to rise in many countries.
Luckily, there are things that can be done to remedy this challenge as survival rates increase greatly if a melanoma is caught early. So naturally, early detection of melanoma is addressed in many ways. And technology is at the center of these efforts.
Some research has shown promising results in risk assessing moles and marks for melanoma through artificial intelligence or telemedicine using clinical high resolution images. And, as technology like this will be part of the future, we do monitor the progress closely.
The journey to innovate how a melanoma is found and diagnosed is, however, filled with many technical, economical, behavioural, regulative, practical and ethical challenges. A prudent approach is warranted.
And so it is still recommended to go to a physical location to get your skin checked for melanoma and other skin cancers. And simply removing healthy moles is not the answer either. In adults, about 70% of melanoma cases are not-associated with existing moles but form as new marks on the skin.
An unnoticed appearance of a new spot on your skin or a change in an existing mole, are real problems that should be dealt with.
And therefore it is recommended by many experts to get to know your skin and keep an eye out for any change. It may also be a good idea to go through a few skin cancer pictures to get an idea of what different types of skin cancer might look like. If you spot anything suspicious the best thing you as a person can do is to see your doctor as soon as possible.
Remembering all of your skin's appearance and to follow up on your own skin examinations on a regular basis is not easy though and this is where Miiskin's solution comes in.
---
About the Miiskin App
Miiskin – the skin and mole check app, helps you structure a process around your skin examinations and allows you to take and keep photos of your skin and moles for monitoring over time. It also assists you in comparing photographs over time by allowing side-by-side viewing and parallel manipulation of the images. This makes it far easier for the user to identify differences between photos such as the appearance of a new mole, or a change to an existing atypical mole. Miiskin has developed innovative solutions such as Skin Mapping, where a computer highlights moles and marks on the skin to visually aid the user when comparing photos and Automatic Skin Imaging which helps the user autonomously capture full-body skin photos simply by placing the phone on a table and getting in front of the camera. Mole Sizing further allows users to digitally measure moles and skin lesions and to track changes in size over time, while skincare and acne app support helps users to track their skin condition treatment progress and skincare routine results.
When we tell doctors and those people, who have been living with the challenge of keeping an eye on their skin, the ease of using the Miiskin app is much welcomed.
Knowing the complexity of diagnosing skin cancer and melanoma, they know that enabling an important healthy behaviour is a game changer. With the further development of Miiskin's innovative solutions, routine skin checks – using the smartphone to lookout for skin changes – will be viable for more and more patients and consumers. Read Miiskin's whitepaper about skin monitoring and learn more about skin disease management opportunities that Miiskin's advanced features may bring to both patients and providers.
Skin self-examinations have been championed by experts over the last 30 years. And with the cost of taking a photo dropping to zero with the emergence of smartphones, photographing your skin and moles are recommended by more and more organisations.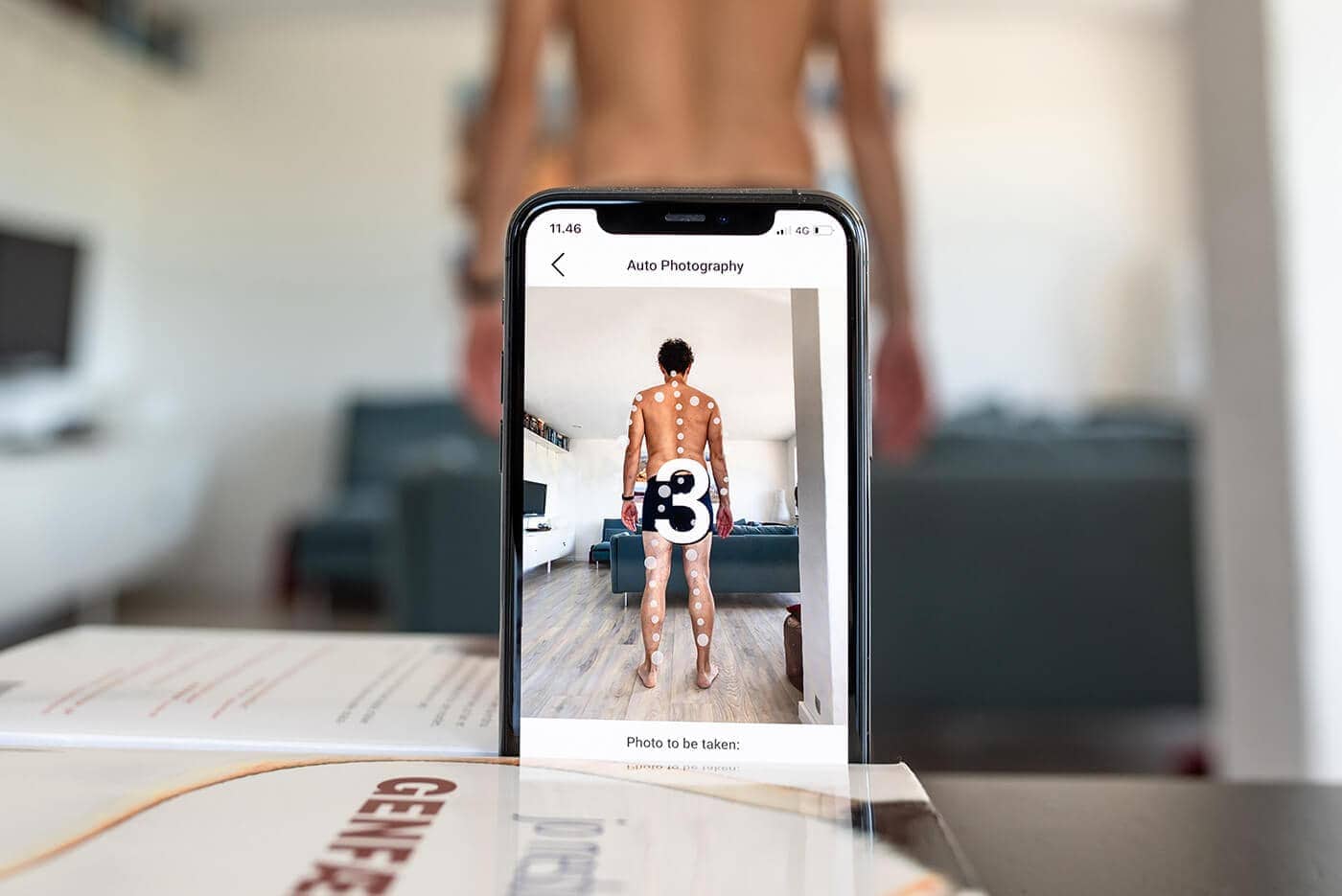 British Skin Foundation, CANSA, Melanoma Institute Australia, Danish Dermatological Society, Queensland Department of Health, WebMD and UpToDate. This is just some of the organisations recommending taking photos to look out for changes.
Miiskin bridges the recommendations with what the skin-smart consumers want: simplicity, security, convenience while working with the industry to create the digital dermatology and telehealth ecosystem of tomorrow.
Recently Miiskin's PRO solution has been adopted for teledermatology triage by innovative dermatology practices such as Twin Cities Dermatology. Read our whitepaper about teledermatology and its role in the diagnostics and management of skin diseases.
Miiskin is made with love in Copenhagen. Miiskin has received a multitude of recommendations.
The apps have so far been downloaded over half a million times and are highly rated in the app stores.
Miiskin's users have taken over 400,000 photos in the effort of keeping an eye on their skin.
---
Miiskin Awards
Nominated for the Norrsken Award 2019
Miiskin was nominated for the Norrsken Award as one of the leading impact startups in all of Northern Europe.
Winner of the European Venture Contest 2018
The largest European venture contest with +2400 competing companies across 27 countries.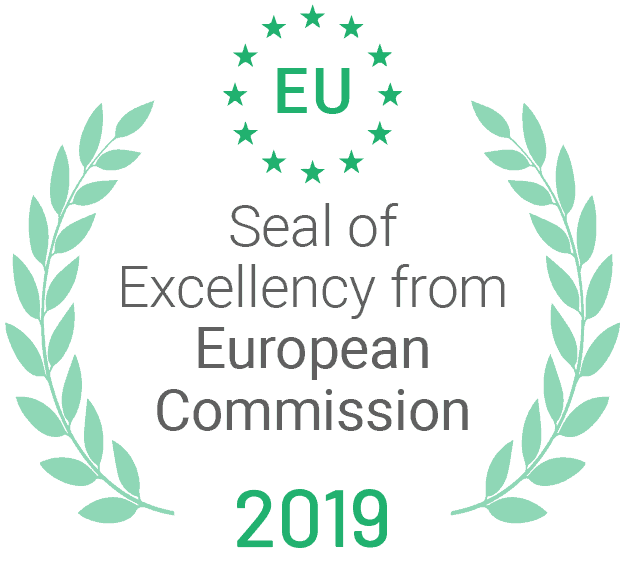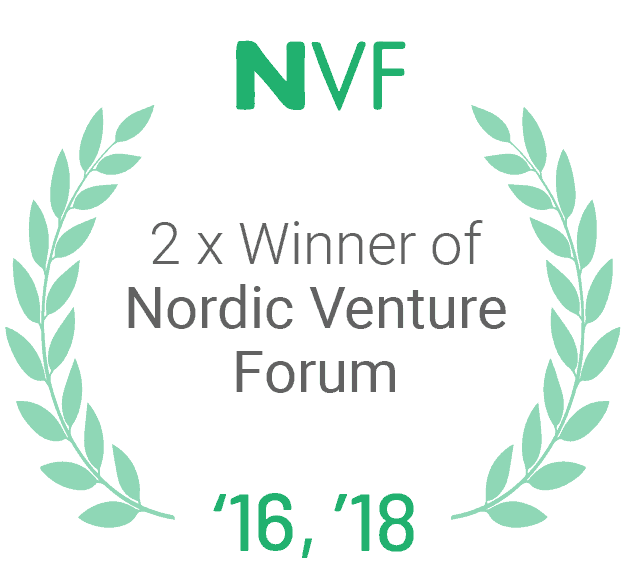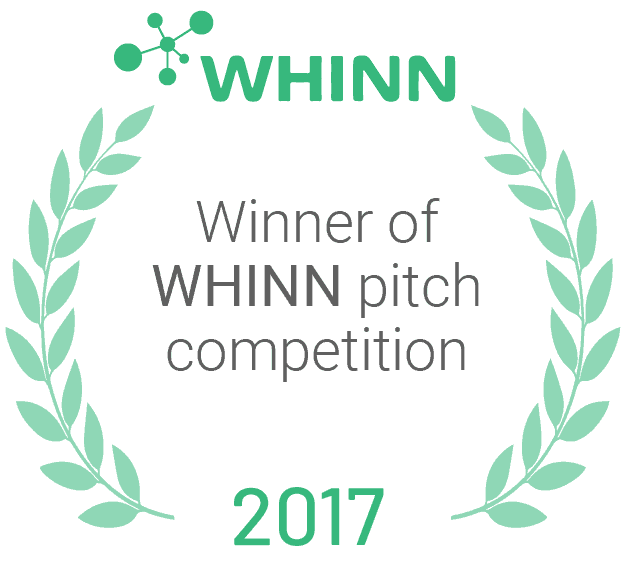 Awarded by European Union's Horizon 2020
This project has received funding from the European Union's Horizon 2020 research and innovation programme under grant agreement No 886422.
---
Miiskin approved on the NHS App Library
Miiskin is the first app of its kind to be approved on the NHS App Library (UK) and recommended by GP's and other primary care clinicians in the UK on the EMIS App Library.
Read more here
---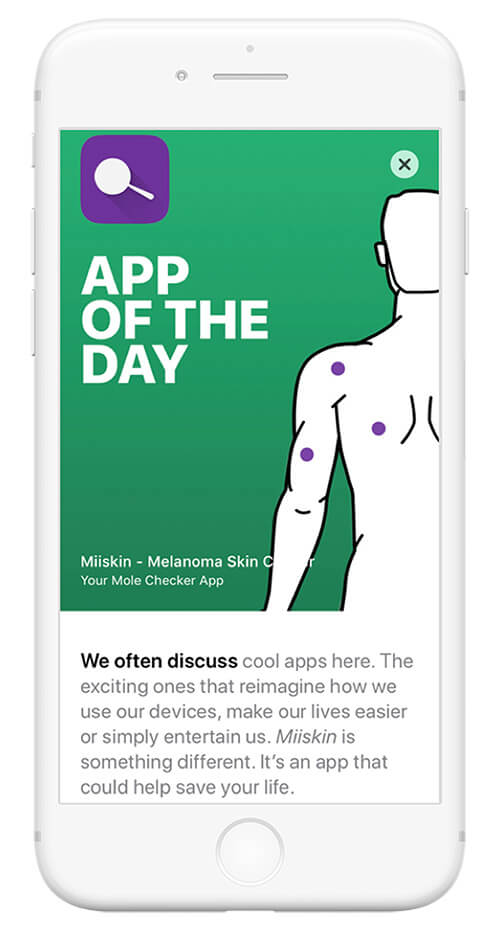 App Of The Day in the App Store
In 2018 Miiskin was selected as App of the Day in the App Store across 18 countries.
Founding Team
In 2015 the team set out to change digital skin health for the better. In the next few years the company's trusted intelligent teledermatology and skin monitoring platform is expected to help millions of patients and their doctors.
Nikolaj Falstie-Jensen
Founder & CTO
Daniel Efdal Tronier
Founder & CMO
Business Development
Dr Julian Harrison
Chief Commercial Officer
---
Advisors
---
Dr Andrew Hart Weinstein
Miiskin Advisor
Dr Margareth Pierre-Louis
Miiskin Advisor
Prof Gregor Jemec
Medical Advisor
Dr Mikkel Vammen
Medical Advisor
Prof Mads Nielsen
Computer Vision Advisor
Educational Content Reviewers
---
Prof Christopher
Bunker
MEDICAL REVIEWER
Dr Amanda
Oakley
MEDICAL REVIEWER
Expert Opinions
It's important to stay vigilant to changes in skin lesions. People should regularly examine their skin to become familiar with their usual moles, freckles, and other spots. It's very useful to use photographs to keep a record of the skin's appearance and this is facilitated by mobile apps. Changes to moles, such as changing shape or colour, growing in size, crusting, itching, bleeding, or the appearance of new moles or scaly spots, could be a warning sign of skin cancer. If in doubt, see your doctor.
Personal vigilance is important in monitoring the skin for new and changing moles. Many Dermatologists including myself have long advocated the use of photographic records for ongoing monitoring. This has become easier and cheaper with the widespread use of cameras and Apps (such as Miiskin) on personal phones, tablets and computers. New and changing moles, such as changing shape, size and colour and any crusting, itching or bleeding, are what to watch out for and report to your doctor.
The Miiskin app is a great way to encourage people to monitor their own skin regularly, to help track any changes which could be worrying. If any changes are noticed, the user can then visit their dermatologist for a medical assessment.
Malignant Melanoma cases are still on the rise. Most often, the best person to notice any changes in your skin is you. Everything that can help make people attentive to new moles and changes in old moles is therefore welcome. Miiskin's apps are a help in monitoring moles and seem to be both useful and sensible. The apps allow the user to systematically follow any brown spot in a simple and straightforward manner. The next logical step would be to give physicians access to the images to provide the important new dimension of "evolution over time" to the medical decision. It is very positive and inspires confidence that Miiskin's apps do not try to assess whether any given spot could be malignant or not – but leave physicians to do the assessments based on a complete assessment of the spot as well as the patient.
As a family doctor, I joined this project in passion, since I have been lacking a tool like this for years. In my practice, I see many people with skin concerns, people with a high risk of developing melanoma (like white males age 50+) or people that have been through a melanoma treatment. They have often been told to keep an eye on their moles without getting further instructions on how. Miiskin is a perfect tool to keep an eye on your irregular moles or moles that you have been told to watch. It is now also officially recommended to use photos to monitor concerning moles by UpToDate.com – One of the largest evidence-based, physician-authored clinical decision support resources in the world.
10

of

10

based on

5
Born Global
Headquarters
Fruebjergvej 3,
2100 Copenhagen
Denmark
Australia (Only Postal)
20306/Miiskin ApS
PO Box 16
Nobby Beach QLD 4218
Australia
Contact Information
General inquiries:
Support:
Healthcare professionals: