Virtual Prescription Renewals in Dermatology: Technology and Advantages
This article covers the use use of asynchronous telemedicine to replace face-to-face appointments with virtual consultations for medication renewals.
Author: Jennifer Highland, Content Manager of Miiskin | Reviewed by: Jon Friis, founder, and CEO of Miiskin
Covered in this article:
Virtual prescription refills | How does it work
Although legislation varies from state to state, in general, physicians in the U.S. cannot refill prescriptions for more than 6 or 12 months without having an in-person consultation with the patient first. This ensures that the patient's condition is improving and that the medication is not causing the patient any side effects.
It is common practice that before renewing the prescription, physicians ask patients to fill out a clinical questionnaire about their health and symptoms to make sure everything is alright.
Virtual Prescription Refill Visits to Replace In-Person Visits
With Miiskin PRO, patients can skip the annual or bi-annual in-person visits to their dermatology clinic to refill their prescriptions. Existing patients attached to a clinic just need to answer the clinical questionnaire and upload relevant photos of their skin condition via the Miiskin app, this way patient intake is automated saving providers valuable time..
Physicians then review the patient's answers with the Miiskin PRO web portal whenever they have the chance. If the patient's skin condition is improving and they are not experiencing any dangerous side effects, the doctor can refill the prescription online.
Teledermatology enables patients with skin conditions to avoid the long waiting time to schedule an in-person appointment and then the hassle of commuting to that appointment. Instead, they can submit a virtual health request and get a reply in less than 24 hours.
Teledermatology can reduce the waiting time to see a pediatric dermatologist from 3 months to less than 48 hours.
Dermatologists can review all their patients' requests online, conduct efficient virtual visits and virtually triage the patients who need to come for a physical consultation.
Conducting online patient triage enables dermatologists to see more patients in a day, which benefits the healthcare system and society in general.
This automated process replaces most in-person dermatology visits for medication refills. A few patients will still be required to show up in person if their doctor deems it necessary based on the images and answers obtained from the patient intake forms.
How Does This Online Prescription Refill Service Work?
Patients can request a prescription refill by answering a clinical questionnaire via the Miiskin app. This questionnaire includes essential health information such as the chief complaint, medical history, symptoms, and some high-quality photos of their condition.
Providers will then log in to the Miiskin PRO teledermatology portal and will be able to view the following information:
Clinical questionnaire – an area where the dermatologist reviews all the health information submitted by the patient to assess if the medication can be renewed or if the patient should have a follow-up appointment at the clinic.
Documentation of exam – an area for the dermatologist to document the chief complaint, clinical questionnaire, and examine the patient's photos. This may be necessary for compliance and teledermatology reimbursement purposes.
For example, the provider must describe the "exam" or images viewed for acne: erythematous papules and pustules of the face and back or brow macules on the face (if there are just lesions or a rash visible and no disease state).
Assessment and plan – an area where the dermatologist enters the patient's diagnosis and the treatment plan; this information is linked to the patient's electronic health record.
For example, Acne vulgaris: continue using the topical benzoyl peroxide wash daily.
Message to the patient – an area where the provider can communicate with the patient. *This is entirely optional.
For example: Thank you for submitting your virtual visit. We refilled your medications as requested and sent them to your pharmacy. Please contact us with questions. If your condition does not improve, please contact us within one month for reassessment.
In addition to virtual prescription refills, there are many advantages to store-and-forward telemedicine. For example, it helps increase efficiency by reducing waiting lists by conducting virtual visits on straightforward cases. It can also reduce the number of no-shows and lead to improved clinical outcomes.
Healthcare provider data shows that 75% of consultation requests obtained via the Miiskin app resulted in a scheduled appointment, and 83% of these were completed.
The average revenue per patient per visit was $230, which quickly covers the monthly subscription fee for a single provider.
Besides, each dermatologist and staff member gets a personal login for full audit and traceability. The case management system ensures that patient requests are not accidentally forgotten or lost.
The Miiskin app also ensures that patients consent to share their information and photos with the doctors in the dermatology clinic they attend. Healthcare staff can conveniently export these images to document patients' electronic health records.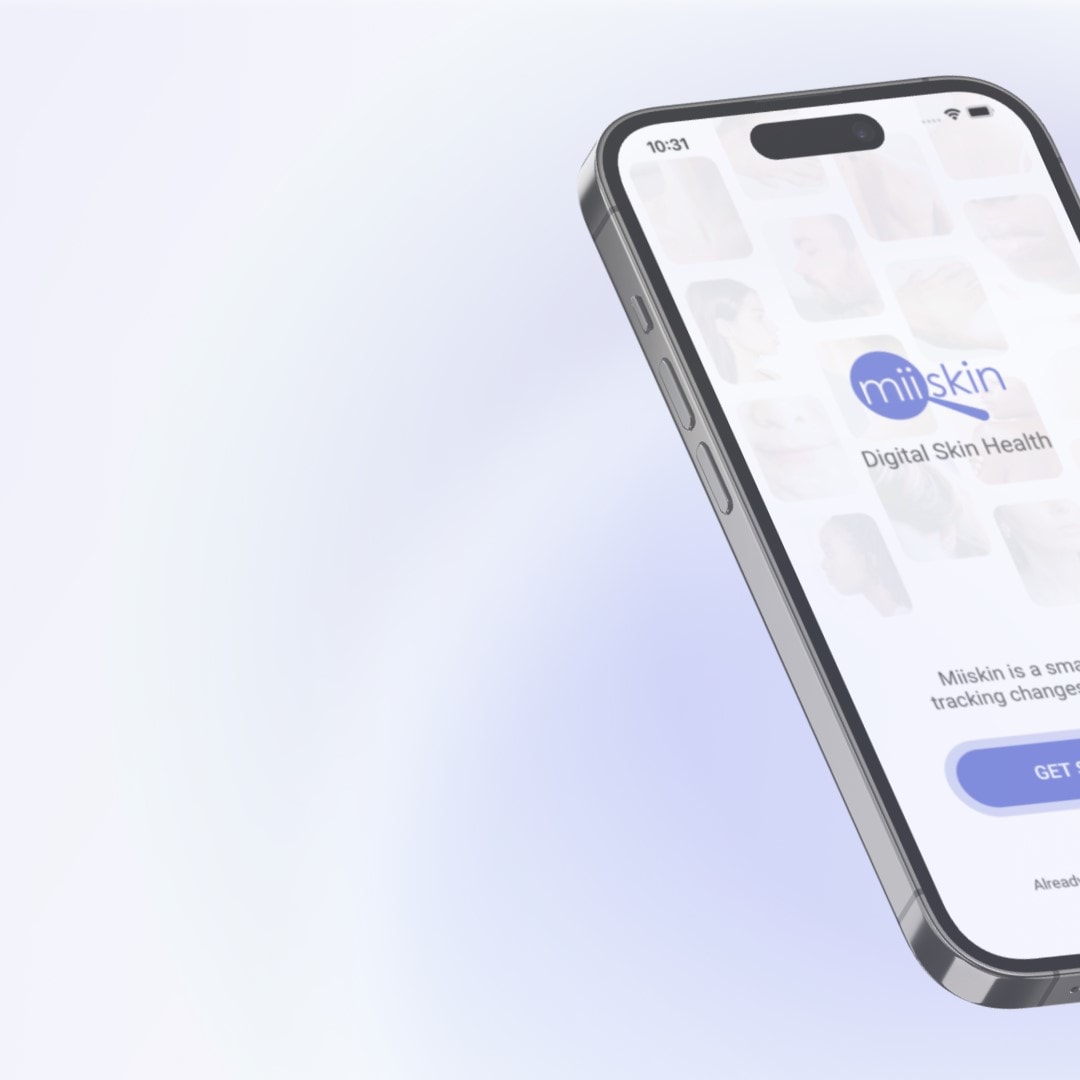 Make a difference. Share this article.
---