Skin Purging – What Is It and Do Acne Medicines Cause It?
An in-depth explanation of what skin purging is and what causes it
Medically reviewed by Professor Chris Bunker
---
What Is "Skin Purging"?
Skin purging is a term widely used by patients to describe a worsening of the skin following the start of new skin treatment.
Skin purging is not an official medical term but dermatologists do recognise it1. They often associate skin purging with the introduction of new skin treatment, which can increase the rate of cell turnover within the skin.
Commonly prescribed acne skin treatments and anti-aging products increase cell turnover, causing the skin to exfoliate. This means that the lower layers of cells are flushed to the top of the skin including all the excess sebum, trapped dirt, and loose skin cells.
All this detritus is exactly what causes spots and pimples and so flushing it through seems to make things worse before they get better.
Skin purging is simply a skin reaction to a certain active ingredient that may trigger cell turnover, mostly found in skincare and acne products, like, retinols and acids.
Having said that, there is another term that is also often used to describe a related problem – retinization2. This term is associated with the use of topical retinoid treatments (applied to the skin), such as retinol and adapalene (Differin), or oral isotretinoin (taken by mouth).
Retinization is described as the period during which the skin adapts to the retinoids and becomes dry, red, and irritated.
Not everyone experiences these side effects of retinoids. Side effects of retinoids are sometimes recognised as "retinoid uglies" or "retinol uglies". "Retinoid uglies" normally improves after 4 weeks but in some cases, it can be severe and require the medicines to be reduced or stopped.
Retinization can be helped by using a gentle, non-oily moisturizer that will help rehydrate and soothe the skin.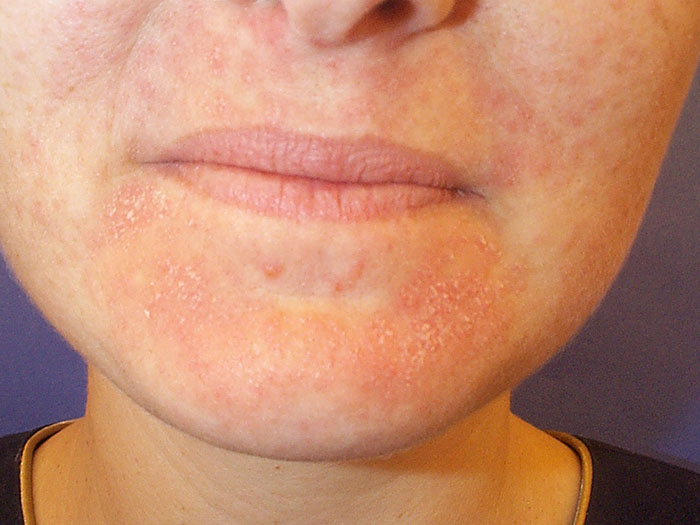 When people talk of "skin purging" (a worsening of the skin following the start of a new treatment) they are often referring to retinization (a "retinol purge" period). It refers to any other side effect of the treatment that makes the skin look and feel worse before the positive effects of the treatment kick in. The side effects decline as the skin gets used to the treatment, and the skin starts to improve.
What Does Skin Purging Look Like?
Skin purging is characterised by the appearance of an increased number of:
pimples
whiteheads
blackheads
papules (a raised bump often caused by a blocked pore)
pustules (pus filled, inflamed spots)
The term "skin purge" usually connects with redness and dry flaky or peeling skin. Skin purging is not a medical expression generally used by doctors but is often used by the general public, especially on social media.
Things to Consider About Skin Purging
If you have sought treatment for acne, it's obvious that it has become a bit of an issue. In some cases, acne can be a serious and debilitating condition. The last thing that you want is for things to get worse when you start the treatment designed to make things better, but in some instances, this might happen.
Some types of treatments are more likely to cause this kind of problem than others. Read further to find out which treatments are at a higher risk so that if it does happen you are forewarned and can be less worried.
The key is that unless things get too serious you should persist with your treatment to get through "the purge" and start to enjoy improved skin.
All licensed medicines are required by regulations to conduct formal clinical trials that study the safety and efficacy of the medicine. As part of these clinical trials, unwanted effects must also be recorded and communicated to patients on the patient information leaflet.
After a medicine is launched, healthcare professionals and patients can report unwanted effects (side effects) to the regulatory authorities such as the FDA3, MHRA4, and the EMEA5. In these ways, the unwanted clinical effects of medicines are well understood. That means that any effect such as a worsening of acne (also referred to as "acne purging") or other skin effects can be determined.
Which Acne Medicines Are Known to Cause Skin Purging?
Retinoids are widely associated with skin purging by people chatting on the internet. They are also commonly discussed among patients on social media.
Retinoid Acne Treatments
Isotretinoin Capsules
Isotretinoin capsules (Accutane or Roaccutane) belong to this class and are prescribed for severe acne that has not responded to other treatments.
According to the manufacturers of the medicine, the exact way that isotretinoin works in acne is not clearly understood. It reduces the size of sebaceous glands and also has an anti-inflammatory action in the skin6. It seems to reset the normal order of cell differentiation to do this and reduces sebum production.
Isotretinoin Capsules Side Effects
Side effects (according to the Patient information leaflet for Roaccutane7 (British brand name for Accutane/isotretinoin):
worsening acne* (uncommon/rare side effect)
dry, inflamed and chapped skin with rash** (very common side effect)
itching and peeling** (very common side effect)
*This is a very rare side effect that may affect up to 1 in 10,000 people. That means that "Acne can get worse in the first few weeks, but symptoms should improve with time".
**These side effects could easily be interpreted as a flare-up of the skin or some kind of skin purging ("the tretinoin purge") but has also been called retinization.
Topical retinoids (creams and gel)
Adapalene is also a retinoid prescribed to treat mild to moderate acne and is included in the Differin gel. It has anti-inflammatory effect.
Adapalene (Differin)
Side effects:
worsening acne* (uncommon side effect8)
dry skin, skin irritation** (common side effect)
skin burning sensation, redness** (common side effect)
*This is a known uncommon side effect and occurs in between 1 in 100 and 1 in 1000 people. This is consistent with a "skin purging" like effect (so-called "differin purge").
**This common side effect, redness and irritation associated with the use of topical (applied to the skin) retinoids, has been called retinization and it normally subsides after about 4 weeks.
MIISKIN PROMO
Is your acne treatment working?
Miiskin helps you take weekly photos and log changes to your treatment to see how your skin responds.
Non-Retinoid Acne Treatments
Can Non-Retinoid Acne Treatments Also Cause Unwanted Side Effects That Are Similar to Skin Purging?
The main starting treatment for mild acne (a few spots on the face) is creams and gels containing benzoyl peroxide which are available without a prescription.
Benzoyl peroxide works primarily by killing the bacteria that is often associated with acne. It is also slightly anti-inflammatory and mildly keratolytic, which means it helps exfoliation of skin cells.
Benzoyl Peroxide does not have any reported skin purging or flare-like side effects by which acne worsens, but it does take 6-8 weeks to take effect. Benzoyl Peroxide does however very commonly (in more than 1 in 10 people) make the skin dry and red and cause peeling and burning.
This side effect could be seen as a kind of flare-up, even though the acne itself is not known to worsen.
Creams and gels containing benzoyl peroxide
Some prescription treatments used for mild to moderate acne* may have side effects that are like skin purging. Most treatments for acne require at least 4-8 weeks to start to show improvements.
* Mild to moderate acne (acne with more spots on the face and often spreading onto the body).
Duac
Duac, a gel containing benzoyl peroxide and clindamycin, is commonly prescribed. Clindamycin is an antibiotic that kills the bacteria associated with acne.
The side effects of Duac:
Worsening acne* (uncommon side effect9 )
Redness, peeling, dryness** (common side effects)
* This is an uncommon side effect and occurs in between 1 in 100 and 1 in 1000 people
** This is a common side effect experienced by between 1 in 10 and 1 in 100 people
These side effects could be seen as a "skin purging acne" like effect or worsening of the skin.
Skinoren or Azelex
Azelaic acid (Skinoren or Azelex) is another prescription gel that can cause:
Acne (uncommon side effect10 )
Burning, itching, and redness (common side effects).
If experienced, these side effects could easily be interpreted as a skin purge.
Please note, that neither Duac or Azelex are known to work by causing an increased turnover of skin cells. As such, these side effects perhaps should not be seen as real skin purging as has been described above, even though the experience of worsening skin is likely to be very similar.
Oral antibiotics
Dermatologists usually prescribe oral antibiotics for more severe acne or acne that is more widespread on the body or legs. Topical treatments are applied directly to the skin (creams and gels), while antibiotics are taken as capsules or tablets.
Common antibiotics used:
Tetracyclines (tetracycline, minocycline or lymecycline)
Macrolides (erythromycin)
Trimethoprim
Side effects that could be interpreted as "skin purging" are rare with these medicines.
Antibiotics stop the growth of bacteria which are commonly associated with acne. They also reduce the concentration of free fatty acids in sebum. These free fatty acids are known to cause spots.
Antibiotics may also have anti-inflammatory properties. Antibiotics do not directly affect the rate of skin cell turnover.
What Else Might Cause Skin Purging?
Aside from acne medicines, what else causes purging?
Anti-aging products and wrinkle creams containing retinol11 are the most likely candidates to cause skin purging.
Beauty or cosmetic creams are not, of course, required to prove their effectiveness in the same way as medicines do, and equally there is no formal assessment of side effects. This means it's harder to determine the facts about these products and skin purging.
That said, there are widespread reports of skin purging with retinol-containing products. It is suggested that these Vitamin A derivative products stimulate collagen production and cell turnover in order to work. It is this mode of action that has been directly linked to skin purging.
How Long Does Skin Purging Last?
Everyone's skin is different. It seems that what is actually meant by skin purging can also be different to different people, since it is not a recognised medical term.
In general, it is suggested that skin purging can take 4-6 weeks12. However, if what seems to be skin purging is actually a known clinical side effect of an acne medicine, then the side effects can be controlled. That can be done by reducing the amount of cream or gel that is applied. The side effects can also be controlled by stopping altogether for a short while and then starting again, so the skin can get used to the treatment.
You should read the patient information leaflet carefully for your medicine. It will tell you what to do if you experience side effects, including stopping treatment in some cases such as a severe allergy.
Can Skin Purging Be Prevented or Treated?
The skin worsening before it gets better can vary, so preventing the purge will depend on what the treatment is. It's a good idea, in general, to start any new treatment slowly and build it up over time so that the skin can get used to the treatment.
Isotretinoin capsules for treating severe acne are often prescribed at a lower dose initially. After that, your dermatologist will decide whether or not to increase the dose.
For any prescribed medication you should of course follow the prescriber's instructions. In addition, for any treatment of medication that causes skin dryness and irritation, the use of a non-oily moisturizer can also help to rehydrate the skin.
Finally, do not pick or abrade the skin if it seems to be flaring up. Picking acne can only make it worse and risks more serious skin infections.
---
When Should I Contact My Doctor About Skin Purging?
After you start the new treatment for your skin, it is important to keep a close eye on how things develop.
With all treatments for acne, you always need to give them at least 8 weeks and in many cases up to 6 months to see the full effect of the treatment.
If things get worse after you start a new treatment, you should speak to your doctor. Also consult your doctor if the problem continues beyond a few weeks.
If the new treatment is a medicine for acne, read the patient information leaflet. That will tell you of serious side effects to watch out for and so stop treatment immediately if it causes serious side effects.
In all cases, it can be very useful to keep a photo diary of your skin so you can track how the treatment affects your skin. Hopefully, over time you will see the improvements that you are seeking.
Some dermatology AI-based apps can help you take multi-angle face photographs in a consistent and convenient way and add notes about your treatment in connection with the photos. Also, you can compare images over time and even share them with your consulting physician. It is recommended to take pictures of your acne at the start of any new treatment and then at least each week for the first 12 weeks.
---
Make a difference. Share this article.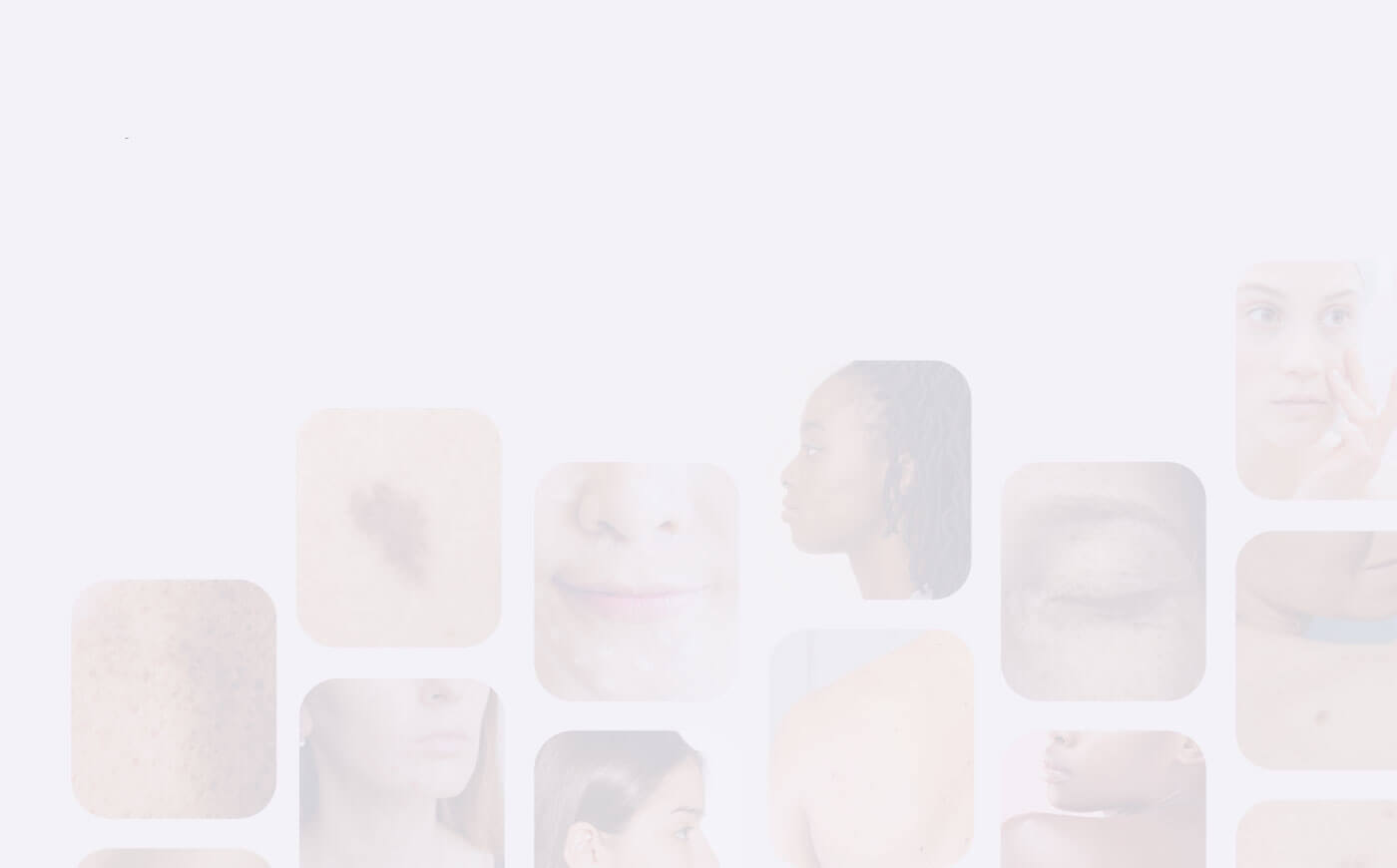 MIISKIN PROMO
Skin monitoring for any purpose
Miiskin is the most advanced app to help patients monitor moles, acne and a range of chronic skin conditions.
Sources:
1 https://www.healthline.com/health/beauty-skin-care/skin-purging
2 https://www.jaad.org/article/S0190-9622(98)70454-2/fulltext
3 https://www.fda.gov/
4 https://www.gov.uk/government/organisations/medicines-and-healthcare-products-regulatory-agency
5 https://www.ema.europa.eu/en
6 https://www.medicines.org.uk/emc/product/6470/smpc
7 https://www.medicines.org.uk/emc/product/6470/pil
8 https://www.medicines.org.uk/emc/product/920/smpc
9 https://www.medicines.org.uk/emc/product/6/smpc
10 https://www.medicines.org.uk/emc/product/285
11 https://en.wikipedia.org/wiki/Retinol
12 https://www.healthline.com/health/beauty-skin-care/skin-purging#how-long-does-purging-last
---