What Is Melanoma Skin Cancer and What Does Melanoma Look Like?
Created by Dr Nitin Shori
---
What Is Melanoma Skin Cancer?
Melanoma (sometimes known as malignant melanoma) is a form of skin cancer, arising from cells within the skin called melanocytes.
These melanocytes are normally responsible for producing melanin, a dark coloured pigment which is responsible for giving our skin its colour and the formation of moles on the skin.
As with other forms of skin cancer, melanomas are linked to exposure to UV light. It is thought that your genetics may also have a role in whether you develop melanoma – and there does appear to be a higher risk of skin cancers if other family members have also had skin cancer.
Some studies also suggest that those with many moles or pale skin that burns easily in the sun are also at an increased risk of melanoma.
In its initial stages, a melanoma begins by a concentrated overgrowth of melanocytes which start to accumulate. After this process has started, the melanocytes begin to spread to other layers of skin, and if undetected or ignored, can spread to other parts of the body (known as metastatic melanoma). After being diagnosed, the melanoma will be staged depending on the extent of its growth.
Minimising your exposure to UV light is one simple way to reduce your risk of skin cancer. This can be by reducing your amount of time out in the sun as well as using a high SPF (sun protection factor) sunscreen.
Melanoma Facts
It is the fifth most common cancer in the UK with around 13.500 new cases each year in the UK.
Melanoma skin cancer appears more commonly on the backs of men and on the legs in women. It is thought that as many as 2000 people die in the UK from the disease.
The International Agency for Research on Cancer has concluded that those who use tanning beds (sun beds) before the age of thirty may be as much as 75% more likely to develop malignant melanoma.
Stage 1 melanoma is very early disease which is usually quite thin and superficial (<2mm). For this stage of melanoma, almost all patients will survive five years after diagnosis.
However, it is estimated that by the time the disease has progressed to stage 4, it is thought that the five-year survival rate drops to around 10-25%. This is because, at stage 4, the cancer has spread to distant organs such as the lungs or brain.
What Does Melanoma Look Like?
There are several different types of melanoma skin cancer, and its appearance can vary depending on its type.
However, the most typical melanoma will appear dark and uneven in colour, they will look asymmetrical in shape and their outline (or border) will be irregular (it may look blurred or ragged) and they will likely have shown some changes in the proceeding few weeks or months.
70% of melanomas start out as new marks on the skin rather than as changes to existing moles. This means it's also important to watch out for new moles, as well as monitoring existing normal moles and any abnormal atypical mole you may have. Read our full guide on how to spot melanoma on your body.
Moles which increase in size, shape or colour, or have associated symptoms such as itching, bleeding or breaks in the skin, all need to be assessed by a doctor.
A quick and easy tool to monitor any moles is to think "ABCDE" – Asymmetry, Border (is it regularly or irregularly shaped), Colour, Diameter, Evolving (how else has it changed).

Melanoma skin cancer images supplied by DermNet NZ.
Another effective tool is what's known as the "Strike Factor" or "Ugly Duckling Sign". Each person has common characteristics to their moles, and when looking at the skin as a whole, these moles appear to be all very similar.
However, if there are any marks on the skin which are not normal for you, and appear different (like an ugly duckling), you should get these looked at.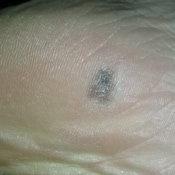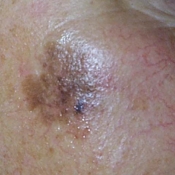 If you want to know more about what signs on your skin to look for, take a look at these pictures of melanoma with explanations of the ABCDE of melanoma.
---
Make a difference. Share this article.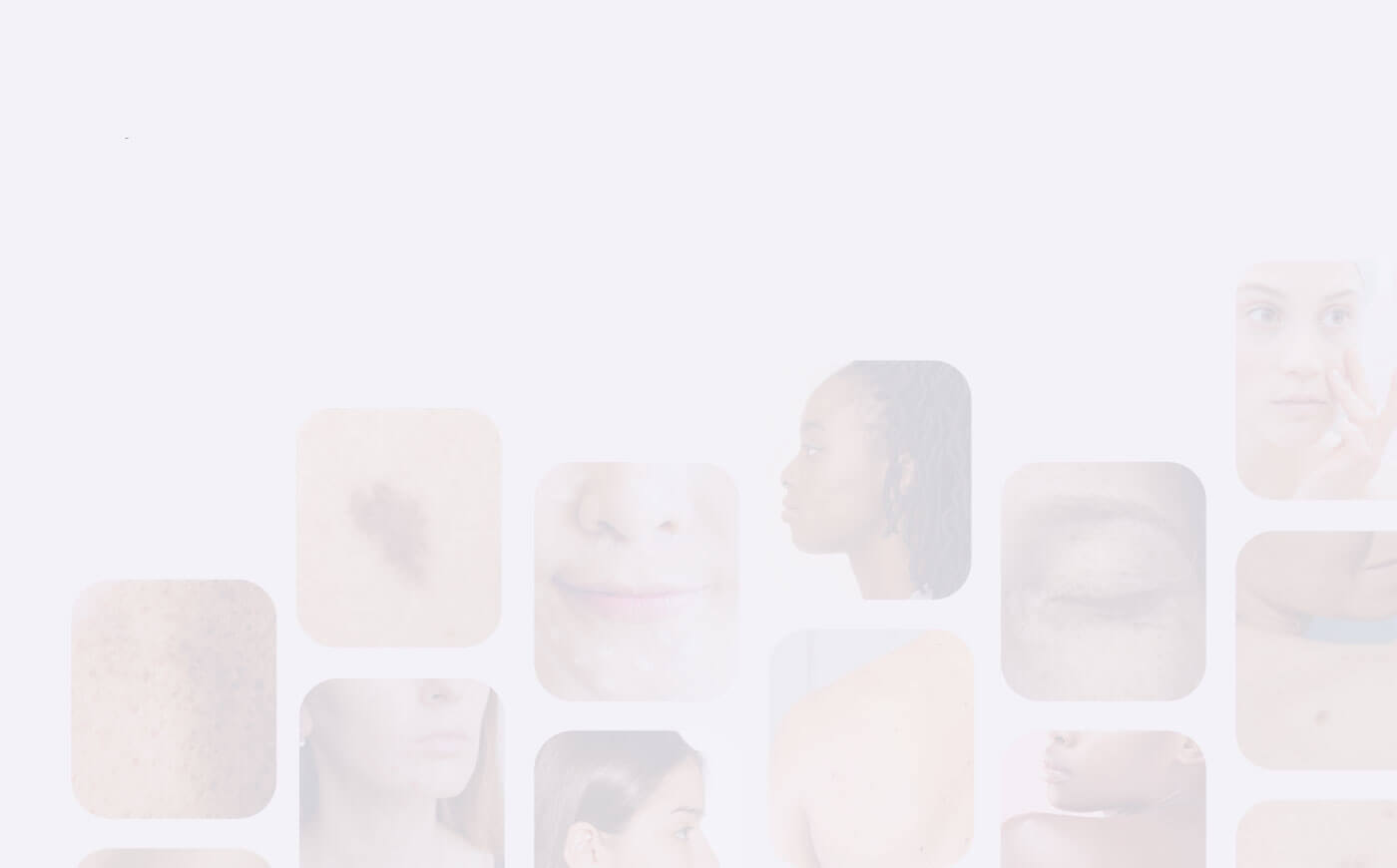 MIISKIN PROMO
Skin monitoring for any purpose
Miiskin is the most advanced app to help patients monitor moles, acne and a range of chronic skin conditions.
---