Can You "Mole Map" Yourself with Your Phone?
The Need to Check Your Skin for Changes at Home
Regardless if you get your moles mapped in a clinic, it is still a good idea to follow the skin cancer prevention guidance in your country. Skin monitoring is an important help in successful dermatologic condition management.
In many countries it is recommended that you regularly perform skin self-examinations and let your physician know if you find any suspicious signs of skin cancer (such as concerning moles or marks).
To help you remember to keep up with your at-home checks, you can add a reminder in your calendar or set reminders on your phone.
You May Also Use a "Mole Map App" to Help You Keep Track
Our mole mapping app is called Miiskin and can be downloaded both for Android and iPhone. It has already been downloaded by more than 250,000 people worldwide.
Miiskin allows you to photograph individual moles with close-up photos and lets you set reminders to follow up with your skin checks regularly. It also helps you to compare photos to check for changes.
We Have Now Also Rolled out a New Skin Mapping Solution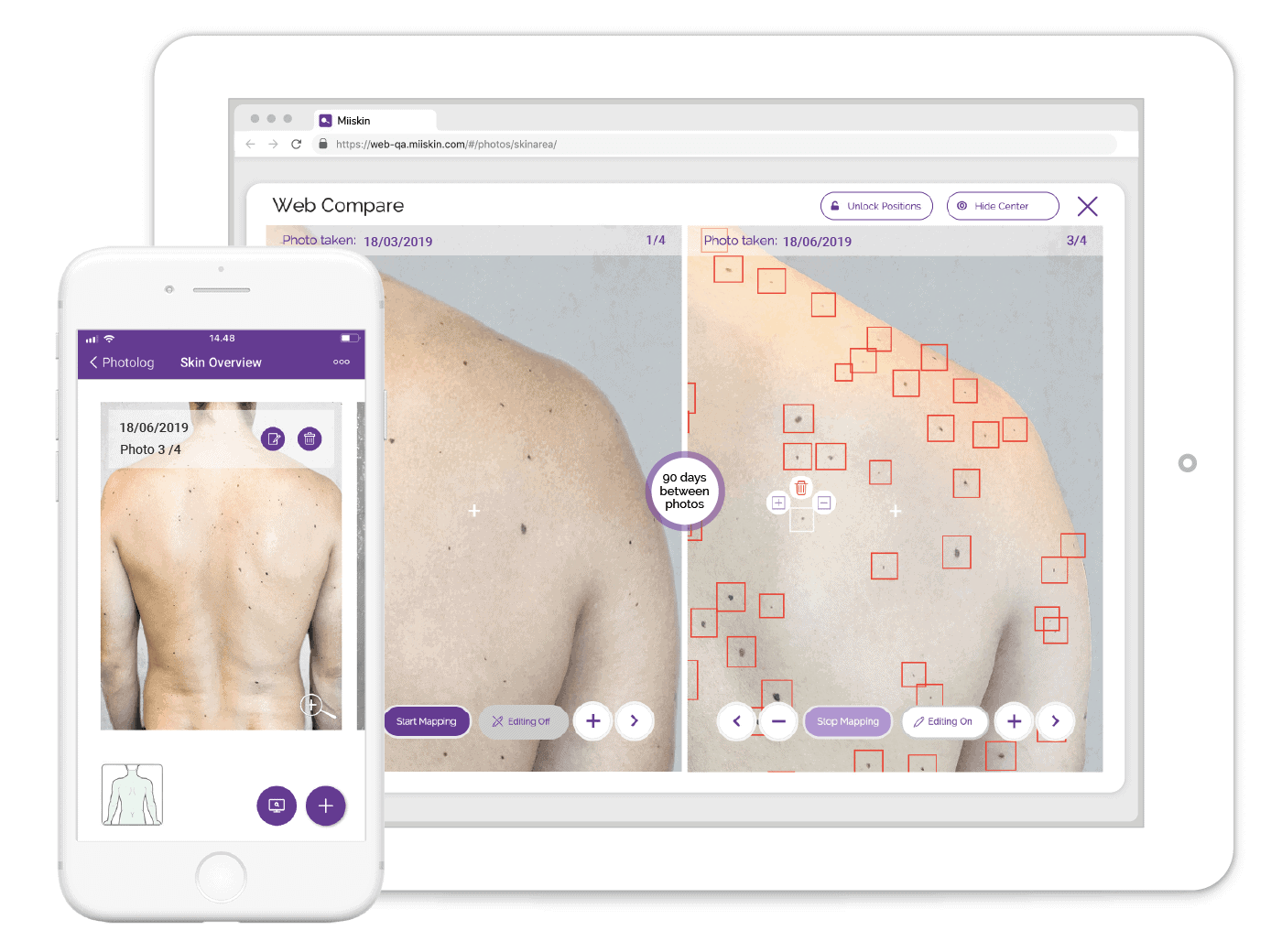 With Miskin's Skin Mapping you can photograph an entire area of your skin and let Miiskin identify your moles and marks for you. Noticing new moles and marks is tricky – especially if you have many moles and freckles. As noted earlier, if you are over 35 years of age, it is important to be on the lookout for any new lesions.
Skin mapping with Miiskin can make it easier to look out for any new lesions on your skin. The skin mapping solution is currently available for photos of the back.
Make a difference. Share this article.