Online Patient Triage in Dermatology: Technology and Benefits
This article covers the advantages of online triage in dermatology using an asynchronous teledermatology platform to virtually assess patients' cases and prioritize those who need urgent care.
Author Jennifer Highland, Content Manager of Miiskin | Reviewed by Jon Friis, founder, and CEO of Miiskin
Covered in this article:
Patient Triage | Virtual Triage in Dermatology | Benefits | Asynchronous Triage | Triage Patients with Miiskin PRO
What is Patient Triage?
Triage is the prioritization of patients based on the severity of their illness, injury, or prognosis based on the availability of resources1.
The urgent cases are seen before the non-urgent ones. Many healthcare organizations are adopting the concept of triage in different areas, such as scheduling, prioritizing, and managing patient care.
In Dermatology, in order to triage (prioritize) patients, providers should gather patient-reported information such as the chief complaint, symptoms, and other health-related information as well as some high-quality images to be able to prioritize care. For example, patients with suspicious-looking skin lesions should be seen first.
What Is Online Triage in Dermatology?
Online triage in dermatology (also known as virtual triage or eTriage) relates to the practice of providers using a digital health/telehealth platform to assess patients' cases online and prioritize who should be seen first or need immediate care. Virtual triage can be done via specialized software that facilitates this exchange of information.
These assessments can be carried out synchronously via live video or providers can use an asynchronous platform, where they receive pre-recorded patient-reported information such as high-resolution photos or responses to a clinical questionnaire.
An asynchronous virtual triage platform is designed to receive the patients' requests and based on the information obtained from patients, prioritize (triage) them based on their chief complaint, symptoms, and condition. This speeds up the process of identifying the patients who need urgent care earlier, reducing the waiting time and treatment time, and delivering an improved patient experience. Read Megan Fry's story to learn more.
Benefits of Using Virtual Patient Triage Software in Dermatology?
Research shows that patient triage can improve patient flow across diverse healthcare settings and improve patient care quality through reduced waiting time, shorter waiting lists, and reduced length of stay.2
1. Access to care delivery anytime, anywhere
An online triage tool can improve access to care delivery since this type of technology gives dermatology providers and patients the flexibility to be anywhere and even cope with self-isolation, as was seen during the Covid-19 pandemic.
2. Reduced waiting times
By conducting store-and-forward virtual visits, dermatology providers can see a significant reduction in patient waiting times. For example, the average waiting time for a patient to see a dermatologist in the U.S. is 32 days; however, in most cases, a store-and-forward teledermatology consultation is solved in less than 48 hours.
3. Time to care
Telemedicine triage in dermatology and remote consultations are especially beneficial for vulnerable people who need extra care since it changes prioritization from "those who want it" to "those who need it," which means their medical condition is what determines the priority of who is seen first. For example, patients with an urgent request (such as having a suspicious mole) can skip the waiting lines and get an in-person consultation when another patient requests a last-minute cancellation.
Since the purpose of the consultation is set prior to the meeting, some consultations can be taken care of in less time. Patients experience an additional level of security knowing they can get help immediately, and they become more relaxed.
Asynchronous dialogue via a telehealth platform also allows patients to think about the condition they want to report on and the details they wish to provide, which empowers patients.
4. Improved satisfaction
Patients receive better quality of care since it is easy to get a second opinion if needed, improving the decision-making process.
Better patient outcomes affect patients and clinicians equally. Patients get faster treatment, and staff maximizes job satisfaction by always being prepared for the next consultation.
5. Improved efficiency
With an asynchronous or store-and-forward teledermatology platform, dermatology providers can increase productivity by up to 20%, and thereby see more patients in a normal workday. It allows providers to for example conduct prescription renewal visits virtually.
6. Avoid physician burnout
Burnout affects almost 50% of all physicians in any given specialty. By implementing telemedicine, physicians are able to achieve a better work/life balance.
7. Fully reimbursable
Due to its many advantages to patients and providers, private insurance companies reimburse telemedicine services at a comparable rate to face-to-face consultations.
Dermatology Patient Triage With an Asynchronous Digital Platform
Most dermatologists already prioritize their daily workflow and determine which patients need immediate attention and who they can put off for a while. That being said, some telehealth triage applications enable dermatologists to do their job more efficiently and help them spend more time with patients who need urgent care.
During the last few years, there has been widespread adoption of teledermatology technologies, especially asynchronous teledermatology, due to the many benefits it offers pediatric and adult patients.
Asynchronous telemedicine relies on patients sharing information whenever it's convenient for them, preferably through a HIPAA-compliant platform. The provider then reviews all patients' requests based on the information received and prioritizes the patients who need urgent care.
The patient-reported information typically includes demographic data, medical history, and high-quality images.
Typically, patients use a smartphone app to gather and send information. The information collected is then accessible to providers via a web portal. Store-and-forward solutions offer more privacy to patients and increased flexibility to both patients and clinicians. Besides, this technology is a great way to attract more patients to your practice whether it is an established practice or if you are looking to set up a new dermatology clinic.
Using Miiskin Pro to Virtually Triage Dermatology Patients
The Miiskin teledermatology platform increases efficiency and maximizes revenue by helping prioritize patient care delivery.
Patients can request a consultation via the Miiskin app and upload their skin photos and responses to a clinical questionnaire. Providers can then use the Miiskin app as a triage tool and provider portal to review all patient requests and prioritize those patients who need urgent care.
This minimizes waiting times for patients who need immediate assistance and reduces the number of no-shows for patients who have nothing new to report or sought care somewhere else.
Healthcare provider data shows that 75% of consultation requests obtained via the Miiskin PRO app resulted in a scheduled appointment, and 83% of these were completed.
The average revenue per patient per visit was $230, which quickly covers the monthly subscription fee for Miiskin PRO for a single provider.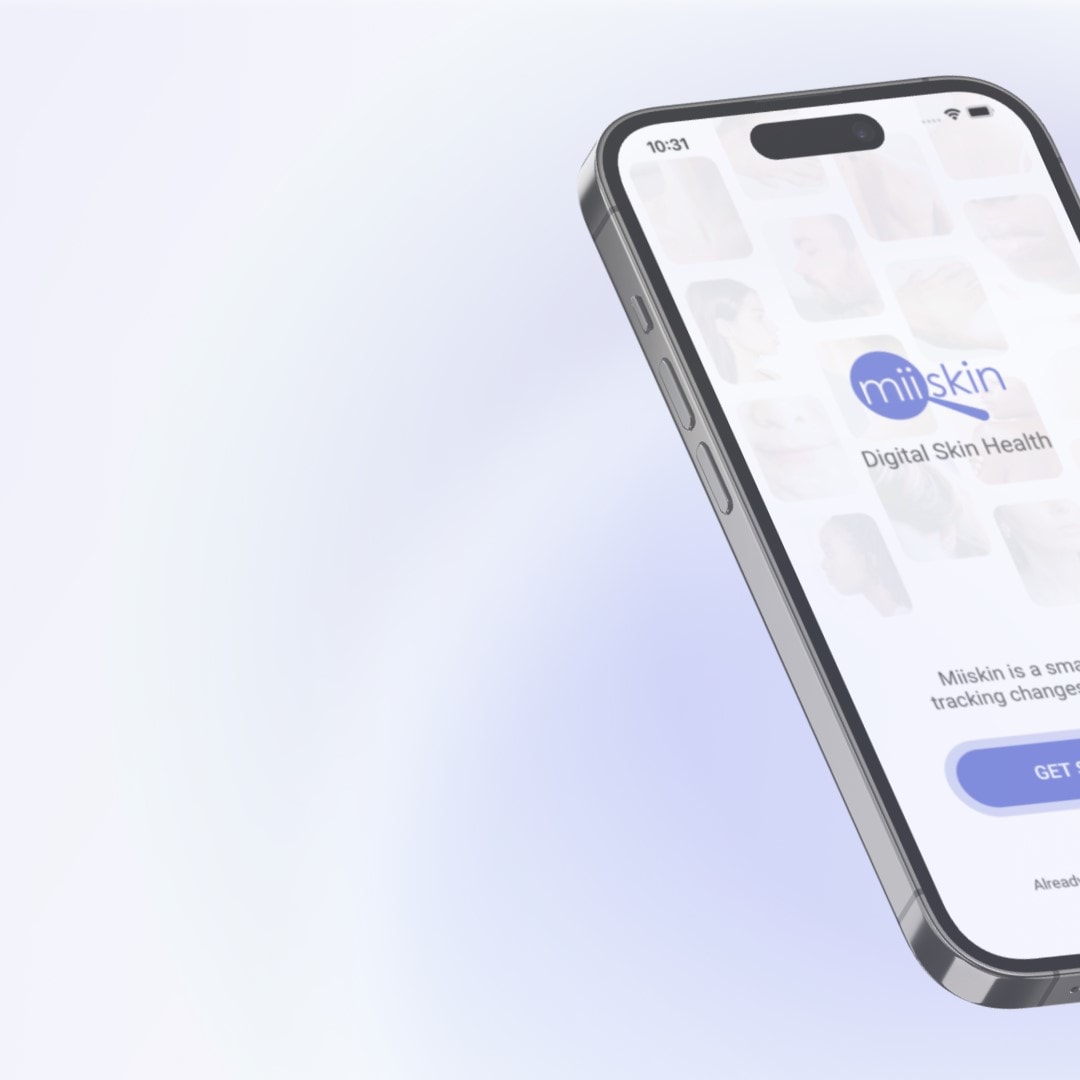 Make a difference. Share this article.
---
References:
1 https://www.sciencedirect.com/topics/medicine-and-dentistry/triage
2 https://www.ncbi.nlm.nih.gov/books/NBK82718/
3 https://mhealthintelligence.com/news/asynchronous-telehealth-gives-providers-an-alternative-to-dtc-video