Guidelines:


Miiskin's Educational Information
About Miiskin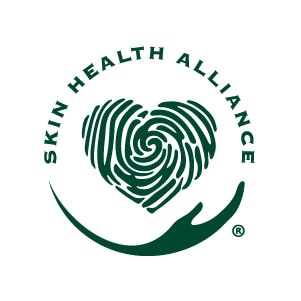 Miiskin is the company and team behind the Miiskin App that can be used to photograph your skin and moles to monitor for any changes. It is not a diagnostic or medical device as it offers no diagnostic or pseudo diagnostic at all. Miiskin's users or would be users are advised to contact their physician or dermatologist with any concerns.
The Miiskin app has been dermatologically accredited by the independent accrediting body the Skin Health Alliance and Miiskin has partnerships with the most renowned cancer organisations in the world.
---
Quality Health Information
The Miiskin team has had a long term focus on skin cancer prevention as the Miiskin app has been developed based on the latest available scientific publications in peer-reviewed journals and guidelines from medical associations. We are in continuous discussion about our approach with hundreds of dermatologists and other specialists from around the world and have built up a deep expertise within skin cancer prevention. Over the years we have witnessed the demand for information around skin cancer prevention increase and are in a position to develop articles fitting for mobile reading, informative infographics and physical leaflets addressing the educational need.
Educational Articles and Medical Reviewers
Miiskin's educational articles have been created by Miiskin's multidisciplinary educational team and every article published on miiskin.com has been medically authored or received feedback and been finally reviewed by an independent medical expert.
You can read more about Miiskin's medical expert authors and reviewers here:
Miiskin's educational articles rely on recent studies, scientific research, and statistics published by authoritative health organisations, academic and research institutions, medical associations, and skin cancer foundations. Links (references) to primary sources can be found in each article. Miiskin's educational articles are updated when new information becomes available.
---
Miiskin Contribution Articles
Our Miiskin Contribution articles are more commercial in nature and based on Miiskin's organizational opinion, working knowledge, and best judgment about which way our industry is heading. The content has been carefully fact-checked for medical accuracy by one of Miiskin's medical reviewers.
Easily Accessible Trustworthy Information
Miiskin's educational information is specifically designed to be consumed on computers, tablets, and not least mobile phones. The language is plain English without medical jargon so it's easily understandable.
Importantly, Miiskin's content does not try to convey that people can dismiss a visit to the doctor and instead diagnose themselves online by looking up symptoms or causes. We acknowledge that people have a need to educate themselves about skin cancer prevention, but each article reaffirms the habit for the reader for seeing their doctor with any medical concerns.
Mentioning of the Miiskin App
In full transparency, we mention the Miiskin app in the educational articles where it is appropriate and simultaneously make it clear that the app does not replace a visit to the doctor. In turn, many doctors recommend the Miiskin app for after or in-between consultations for their healthy patients at increased risk of skin cancer. Our expert medical review process also covers any mentioning of the Miiskin app thus ensuring proper communication about the app as well. The medical reviews cannot be taken as an unequivocal endorsement of the Miiskin app as the suitability of the app for each patient is best explored together with the patient's own physician or dermatologist.
Sharing Miiskin's Educational Articles
If you are looking to educate your patients and readers, we would be grateful if you want to share our articles.
It may be difficult to decide which article is most suitable to share. We have created the following pages skin cancer, melanoma, moles and dermatology as a good starting point for navigating Miiskin's articles.
If you are a doctor looking to hear more about how you can distribute the Miiskin App to your patients and receive support from Miiskin's educational team in educating your patients about skin cancer prevention, please visit this page for doctors and health professionals.
---