6 Teledermatology companies to choose from based on your needs
This article provides you with a list of 6 teledermatology companies that offer digital health solutions for dermatology.
Author: Jennifer Highland, Content Manager of Miiskin
---
Teledermatology is a great way to get more patients to your clinic.
However, choosing a teledermatology software or a telehealth provider is not easy, whether you are starting a new dermatology clinic or you have an established practice, There are so many options to choose from and it is crucial to select properly. Let's take a look at these 6 companies on the market offering teledermatology solutions and see the differences between them.
Improving dermatological care with telehealth
The current dermatological care delivery model is inefficient:
Patients have long wait times to get an appointment with their dermatologist
Patients need to take time from work to go to the clinic in person
Patients cancel last minute or fail to show up to in-person consultations because they are busy
Providers and patients communicate via email or another insecure platform
Providers need to spend a lot of time inquiring about the patient's skin condition and delivering the treatment plan
Providers spend time on paperwork and other administrative duties
Providers travel between offices and see patients at multiple locations
The advantages of telemedicine in dermatology
By using telehealth in dermatology, providers and patients can overcome these challenges and barriers.
Telehealth is less time-consuming than an in-person visit for both patients and providers, and it is reimbursable at a rate comparable to physical consultations
Patients are more likely to attend their appointments if they don't have to travel or wait at the clinic for a long time
Providers can utilize downtime from no-shows and last-minute cancellations to evaluate and process patient requests because all the information you need is available on the platform, including high-quality images of the skin condition
Providers spend less time evaluating the patients who come for an in-person consultation because now they are prepared. Patients have already completed a clinical questionnaire and uploaded photos of their skin condition, which speeds up the process as office staff can prepare consultations
Providers can accept new patients from a wider geographical area
The patient has already given consent to share their data with providers, and their information is stored securely with a HIPPA-compliant platform
Providers need to commute less, and they can provide medical care wherever they are
Providers can have a better work/life balance and avoid physician burnout
Since most skin conditions are visible on the skin, mobile devices and computers have opened up the possibilities for dermatology and primary care. Teledermatology connects pediatric and adult patients with their providers through a computer and a smartphone app.
There are many ways to structure teledermatology services, and the status quo is being challenged by innovators who offer providers new ways of engaging with patients digitally.
In a specialist field like dermatology, telemedicine services should not entirely replace in-person visits. Instead, this type of service should be used to:
Assess when an in-person visit is necessary or if care can be delivered remotely
Prescribe and renew certain medications without time-consuming in-office visits
Treat and follow up on minor skin conditions
Telehealth technologies
When delivering virtual care, the technologies commonly used are synchronous and asynchronous telehealth solutions.
Using live video conferencing is, in most cases, inefficient for dermatology practices. Although tempting to try to mimic an in-person visit as much as possible, the technology doesn't work for a specialty like dermatology.
Why is store and forward telehealth better in dermatology?
Published research shows that store and forward telehealth is superior to live video conferencing in dermatology8. For example, with a store and forward teledermatology solution, images obtained tend to be more high-quality than video quality during a video conference helping providers to establish a treatment plan easily.
A store and forward telehealth solution allows patients to answer a clinical questionnaire and send high-quality photos of their skin conditions to their dermatologist.
Providers can give patients a diagnosis and treatment plan without the patients having to go into the clinic because all the information providers need is available on the platform.
Top dermatology telemedicine companies
Below you can see a list of 6 top dermatology telemedicine companies.
Our list begins with Miiskin PRO. Please note that Miiskin can not speak for or against the other vendors we mention.
1. Miiskin platform
The Miiskin platform is a HIPAA-compliant store and forward teledermatology solution that facilitates the workflows and necessary information-sharing (including photos of their skin condition) between patients and providers.
It can be used by private clinics, research companies and health systems. It can purchased it as an off-the-shelf or fully-customizable solution.
Patients can use the Miiskin app to request a consultation with their clinic for any skin problem or concern including skin lesions, acne, eczema, psoriasis, rosacea, and many more.
They can also use it to keep track of the changes in their skin such as moles, but also to follow the treatment of acne, for instance. They can take photos of their skin and compare those photos side by side. They can also share these longitudinal photos with their dermatology clinic to be evaluated.
Dermatologists use a web portal to review their patients' requests and decide which patients can be taken care of virtually and who should come in for an in-person consultation.
Patients can also request a medication refill visit by filling in a questionnaire inside the app and taking photos for a visual examination. The answers obtained from this questionnaire and pictures help the dermatologist decide whether to renew the prescription online or not.
Besides, the Miiskin platform connects patients in need of dermatology care with providers offering care in their state. When a patient downloads the app they can find an independent online dermatologist and request care.
Miiskin Promo
Become an online dermatologist with the Miiskin Platform
If you are a healthcare provider and you are interested in using the Miiskin platform to offer online dermatology consultations to patients request a free trial.
2. MoleScope
MoleScope is a mobile-based dermatoscope that captures a high-resolution, detailed view of the patient's skin through magnification and specialized lighting.
They offer contact and non-contact imaging caps with a rechargeable battery. Providers can use an app and a web portal to view and evaluate the images taken with the dermoscopy caps. Primary and secondary care physicians can share these images.
The company also offers an app for patients to monitor the changes in their skin, but a dermatoscope attachment needs to be purchased.
3. Pocket Patient MD
Pocket Patient MD is a web-based digital health platform in multiple languages for patients and physicians, and it allows physicians to create and manage digital patient records.
The company offers an app for patients to view and manage their electronic health records.
4. Pocket MD
Pocket MD is a company that allows providers to get an overview of their patients and their electronic health records and share this information with other healthcare providers.
The company also offers patients an app to access their complete medical records to ensure there are no mistakes and they are not being misdiagnosed.
5. VisualDX
VisualDX is a diagnostic clinical decision support system for providers designed to improve diagnostic accuracy and assist therapeutic decisions.
Providers can take photos of their patient's skin conditions and the tool helps providers to give a diagnosis to the patient. The tool has a built-in photo library of the most common skin conditions and it uses artificial intelligence to search for the most likely diagnosis.
6. DermaSensor
DermaSensor is a hand-held device to assist primary care providers to check patients for skin cancer in a few seconds. It claims to have an accuracy of 94% for detecting overall skin cancer and melanoma. The physician places the device over the patient's skin lesion and the device analyzes the light reflection indicating physicians to further investigate the lesion.
Choosing the right teledermatology company (provider)
At the end of the day, the best teledermatology company is the one that has the features that meet your unique demands and is also easy to use. A telehealth platform is more than just a software package.
Before you choose a telehealth provider, our recommendation is to understand your needs first and then make an upfront comparison of the solutions offered by the different teledermatology companies. This will help you narrow down the choices available in the market.
If you are a healthcare professional looking to implement telehealth technology in your dermatology clinic, read how to choose the right teledermatology software and what are the crucial things to consider when implementing telemedicine.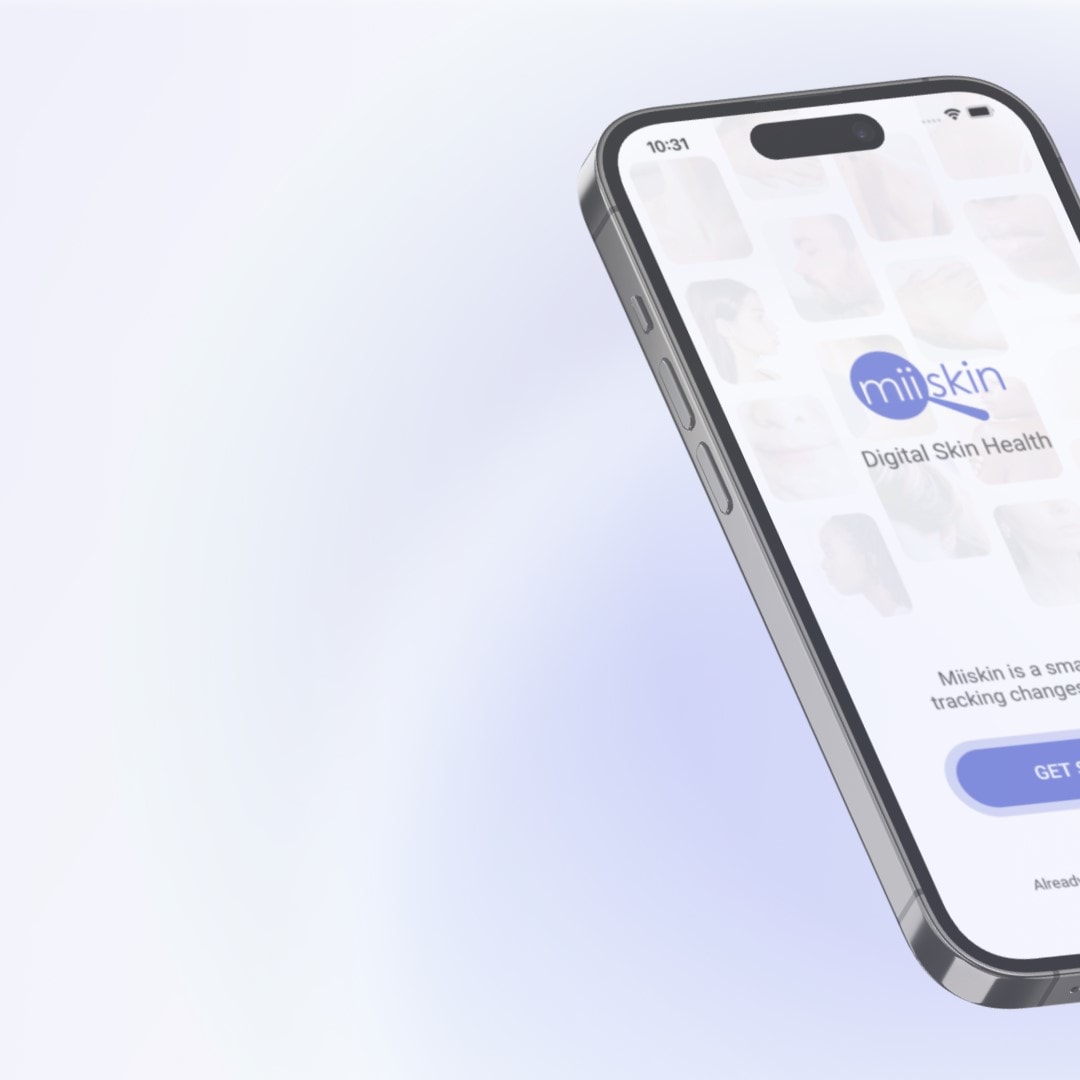 ---
Make a difference. Share this article.
References:
1https://www.fortunebusinessinsights.com/teledermatology-market-103491
2https://www.fortunebusinessinsights.com/teledermatology-market-103491
3https://www.aad.org/media/stats-numbers
4https://www.dermatologytimes.com/view/todays-dermatologist-workforce
5https://practicaldermatology.com/articles/2019-jan/the-gender-gap-in-dermatology-where-are-we-now
6https://jamanetwork.com/journals/jamadermatology/fullarticle/2607375
7https://www.dermatologytimes.com/view/survey-new-physicians-want-work-life-balance-in-first-job
8https://www.ncbi.nlm.nih.gov/pmc/articles/PMC6231765/

---