For the Media and Collaborators
Miiskin Press Kit
Download brand assets such as:
Logos
Founder images
Product screenshots
Miiskin in use
Videos, B-rolls
Contact us if you need any additional images or specific formats.
Awards
Nominated for the Norrsken Award 2019
Miiskin has been nominated for the Norrsken Award as one of the leading impact startups in all of Northern Europe.
Winner of the European Venture Contest 2018
The largest European venture contest with +2400 competing companies across 27 countries.
---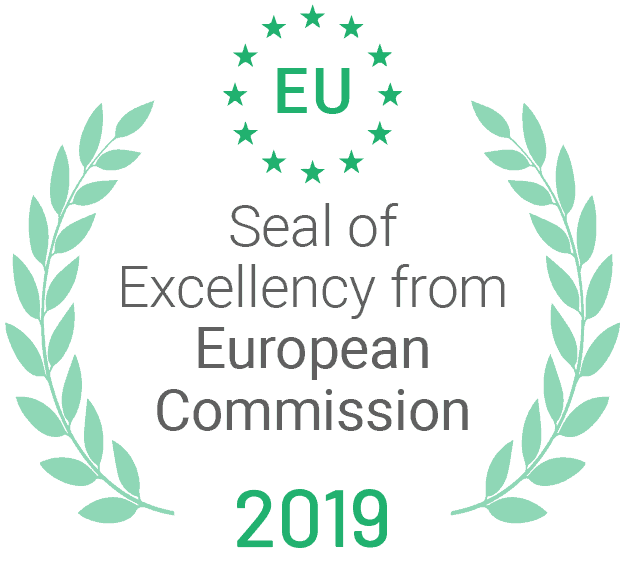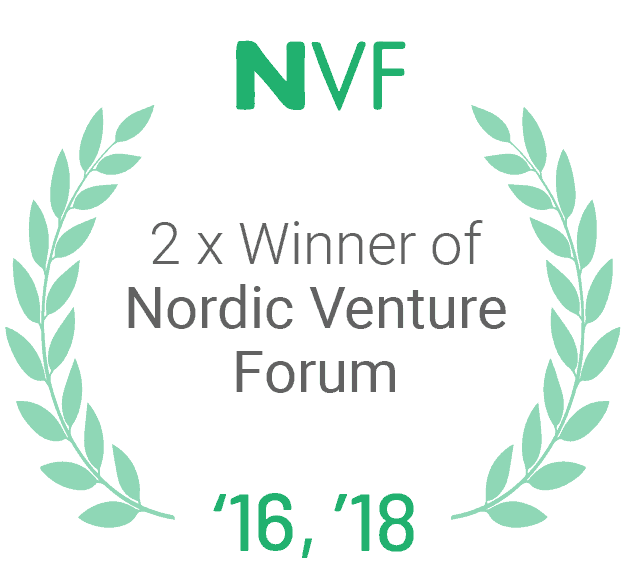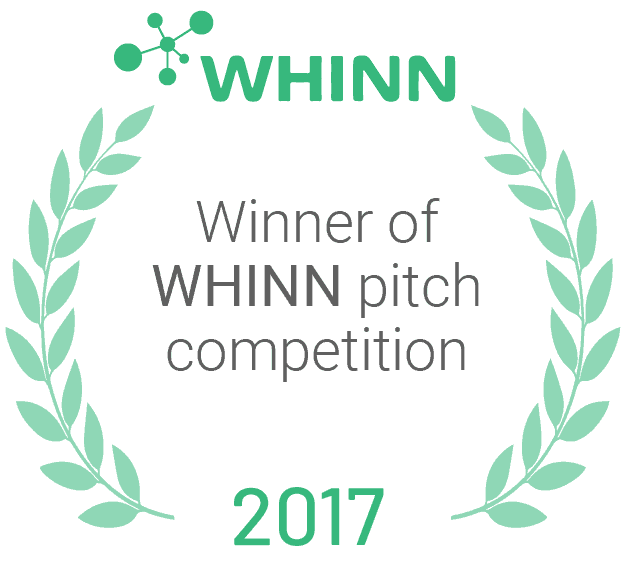 Miiskin in the news
In June 2020 Miiskin's user Amanda Herrring talks with Spectrum News about how Miiskin helps her keep track of her moles, especially in the times of Covid-19.
She says "In the health crisis […] This is just one thing I can just take back some control of and truly be proactive about."
Click here to see the full video story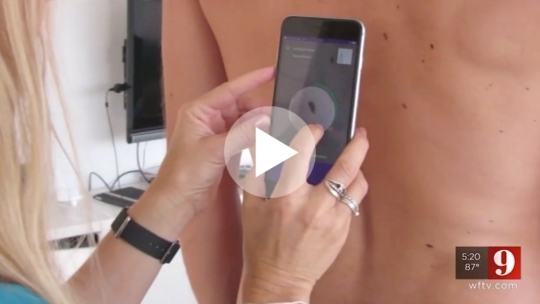 In May 2020 Florida's WFTV has invited Jon Friis for a live interview to explain how to track the skin over time with Miiskin's new technology in the times of pandemic.
Click here to see the full video story
In January 2020 Miiskin was a central part of a new episode of RAZOR news from CGTN. The video material focused on AI and its future potential in early detection of skin cancer.
Click here to see the full video story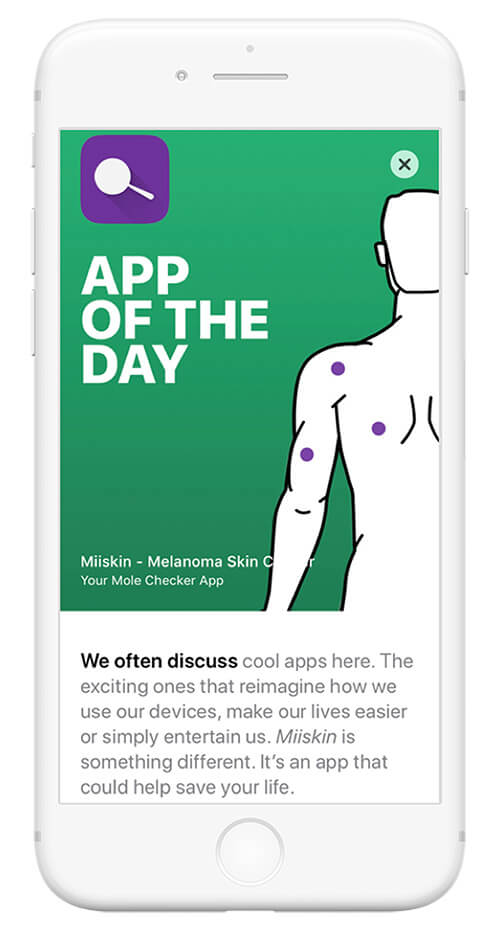 App Of The Day in the App Store
Sunday the 4th of February 2018 in the World Cancer Day Apple selected Miiskin and promoted our app as the "App Of The Day" in UK & Ireland in their new App Store.
Introduction to Miiskin
Miiskin is the world-leading app that allows users to track and monitor changes to their skin and moles over time.
The app does not return any risk assessments of skin cancer or enable forwarding of photos to health providers. Miiskin's mission is to help its users spot skin changes in a personal proactive health context.
Miiskin is happy to be supporting cancer charities around the world. Read more about our partnerships here.
A Danish Company With A Global Outlook
Denmark
Fruebjergvej 3,
2100 Copenhagen Ø
Denmark
Australia (Only Postal)
20306/Miiskin ApS
PO Box 16
Nobby Beach QLD 4218
Australia