Dermatology Marketing Strategies and Ideas that Really Work
Proven marketing strategies and ideas to successfully differentiate your private dermatology practice from your competitors and attract more patients.
Author: Jennifer Highland, Content Manager of Miiskin | Reviewed by: Slavica Nikolić, SEO Specialist of Miiskin
Covered in this article:
Customer personas | Job-to-be-done | Value proposition | Outsourcing | Teledermatology | Referral and loyalty program | Socialize with dermatologists
---
When you start your own private dermatology practice, you are responsible for developing a marketing plan for your dermatology clinic. One of the best ways to begin your dermatology marketing strategy and marketing plan is by creating a solid virtual presence for your clinic because you're losing patients without it.
On the other hand, with a solid virtual presence, it will be easy for your potential clients to find your dermatology clinic's website, professional profile, and social media networks. Patients will also be able to ask you questions about your practice through these channels.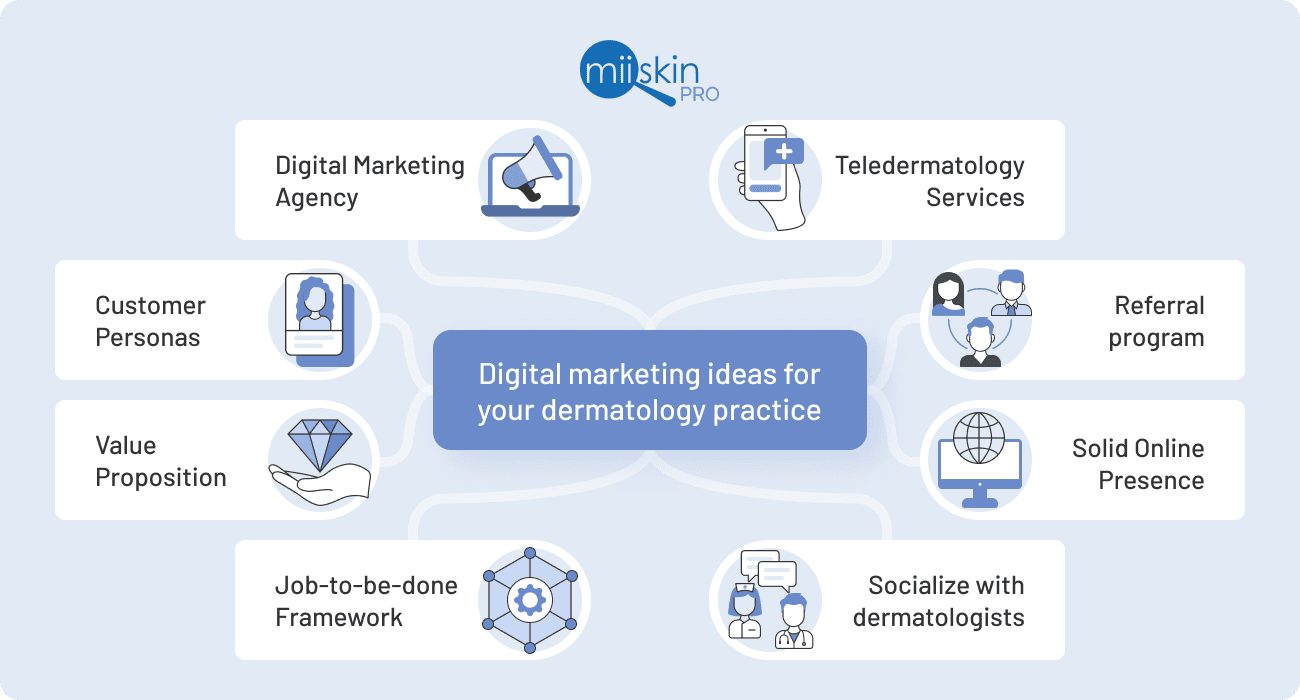 Besides, it's a well-accepted fact that people tend to do research before deciding to book an appointment. Research indicates that people trust personal recommendations from friends and family (word-of-mouth), the same way they trust online reviews. Today's patients want to find out everything about you and will go through reviews from other patients on different platforms. So don't miss this opportunity!
So, How do you Market your Dermatology practice?
The list below gives you great dermatology marketing strategies and ideas for your private practice.