How to get a Latisse® prescription online?
Request a Latisse prescription for eyelash or eyebrow growth by having a photo-consultation with an online dermatologist from the comfort of your own home. Get Latisse in less than 48 hours.
Table of Content:
What is it? | Is Latisse OTC? | How to get a prescription? | What is the price? | How does it work? | Benefits | Side-effects | Who cannot use it?
---
Our commitment to producing high-quality content:
The information presented in this article is based on scientific research and the professional advice of our Content Medical Reviewers, who are experts in the field of Dermatology. How we write our content →
---
Navigating the path to obtaining a prescription for Latisse, a clinically-proven solution to stimulate eyelash and eyebrow growth does not have to be complicated.
This article will take you through the straightforward steps to help you secure a prescription, if it is medically adequate and safe for you.
Keep reading to ensure you are well-informed and prepared for your journey towards longer, thicker, and darker lashes or eyebrows.
We will walk you through the essentials providing valuable insights on what to expect. So, let's dive into the practicalities of getting a prescription for Latisse and explore how you can request a Latisse prescription to accentuate your lashes safely and effectively.
What is Latisse?
Latisse® (bimatoprost) is is prescription-strength serum approved by the FDA for the growth, thickening and darkening of eyelashes1.
Is Latisse over the counter (OTC)?
Unfortunately not. Latisse is not available over the counter (OTC). Latisse is a prescription medication for eyelash and eyebrow growth.
How to get a prescription for Latisse?
You can have a virtual, photo-based consultation with an online provider via the Miiskin app, and if they deem it adequate, you can pick up your Latisse tablets at the pharmacy of your choice. The consultation is $59 and you will get an answer from the dermatologist in 1-2 work days.
Request a prescription for Latisse!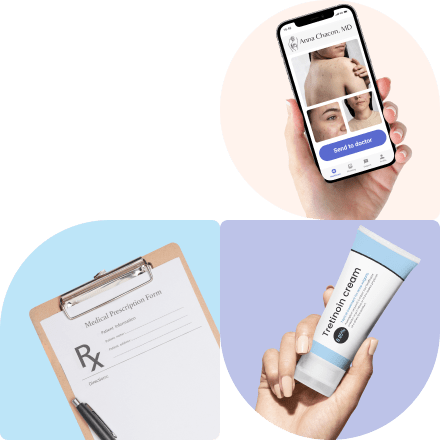 How long will it take to get a prescription for Latisse?
A photo consultation usually takes 1-2 work days to be evaluated.
How/when will I get my Latisse?
You can pick up your Latisse serum at the pharmacy of your choice after your online dermatologist has reviewed your case and medically assessed that a Latisse prescription is safe for you.
What is the price of Latisse?
The average price of Latisse is approximately $120 per bottle.
*The price range listed here is just an estimation. Medication prices may vary depending on the state and the pharmacy selected. Miiskin is not responsible and cannot influence the price of the medication as it is independent from these entities.
Is Latisse covered by insurance?
Health insurance is unlikely to provide coverage for Latisse unless you have a medical condition impacting your eyelashes. This is because Latisse is primarily intended for cosmetic purposes, making it ineligible for health insurance reimbursement.
Want to know more about Latisse?
How does Latisse help with eyelash growth?
It is believed that bimatoprost, the active ingredient in Latisse, extends the growth phase (anagen) of the eye lashes stimulating hair growth. The exact mechanism is not fully understood yet. It is believed that it affects the hair follicles and the prostaglandin receptors because bimatoprost is structurally similar to prostaglandins (naturally occurring substances in the body involved in various physiological processes) 2.
Scientists believe this interaction extends the growth phase of the eyebrows, allowing them to grow longer, thicker, and darker over time3.
Latisse Benefits
Increased eyelash length
Improved thickness
Darker lashes4

Latisse Side effects
Dryness and Irritation and of the eyes
Darkening of the eyelid
May cause a permanent darkening of the iris
Hair growth other than eyelash line
Allergic reactions (redness, swelling, itching)5
Who cannot use Latisse?
Latisse is not suitable for everyone. Here are some categories of people who may not be suitable candidates for Latisse:
Individuals who are allergic to bimatoprost or any other ingredients in Latisse
Women who are pregnant, planning to become pregnant, or nursing
People with active eye conditions like conjunctivitis (pink eye)
People with a history of increased intraocular pressure or glaucoma
Individuals who have recently undergone eye surgery
People with skin infections, broken skin, or skin conditions affecting the upper eyelid should avoid using Latisse until the issue is resolved
Individuals under the age of 18
People who wear contact lenses need to remove them before applying the solution and wait at least 15 minutes before reinserting them
People with certain pre-existing health conditions, especially those affecting the eyes or immune system6
Always consult with a healthcare provider to determine whether Latisse is appropriate for you, based on your individual medical history. They will evaluate your suitability for the treatment, considering potential contraindications, and guide you on the safe and effective use of the medication if prescribed.
Request a prescription for Latisse for eyelash growth!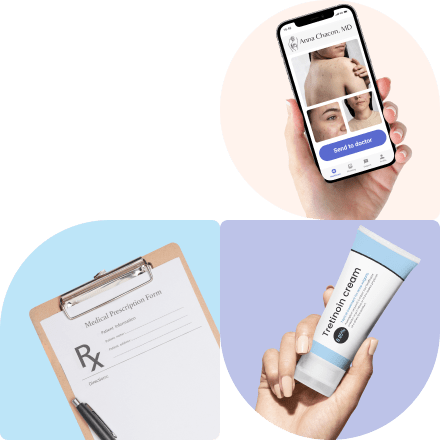 Article References:
https://www.latisse.com/
https://www.ncbi.nlm.nih.gov/pmc/articles/PMC5414776/
https://www.ncbi.nlm.nih.gov/pmc/articles/PMC2861943/
https://www.ncbi.nlm.nih.gov/books/NBK576421/
https://professional.latisse.com/About-Latisse/Patient-Selection
https://www.rxabbvie.com/pdf/latisse_pi.pdf
---